EXTERNAL SOURCES: pcgs.com ngccoin.com coins.ha.com
INDEPENDENT SOURCES: usmint.gov money.org
Ed. note: This article is periodically updated to reflect the current price of most valuable coins.
The spot price of the gold Centenario coin is (ask spot price updated to 10/04/2023). Note: Normally the spot price of a bullion coin is the minimum at which it should be sold, since the fact that it is minted in an internationally recognizable coin gives it value. Read on to learn more
Note: (Read in spanish) ¿Cuál es el precio del centenario de oro?
How much is a Centenario worth today?
With an extraordinary capacity to increase their value, centenarios are a symbol of Mexico's history, and can become a great investment. At coleccionistasdemonedas.com we take as a reference price the bank quotation, because although it is usually more conservative, it is the most reliable and less volatile price.
| Bank | Purchase Price | Selling Price |
| --- | --- | --- |
| Banorte | 36,500.00 pesos | 47,000.00 pesos |
Centenario de oro price. Updated to 10/04/2023. Prices in MXN.
How much is a real centenario worth?
The price of a gold centenario fluctuates on a daily basis, so it is best practice to be well informed of both its selling price and its buying price. In many occasions both values tend to be different due to the margin that the seller reserves for himself. Collectors of Mexican centenarians who bought at market price in 2011 or 2012 paid a price of 9,900 pesos for this gold coin.
But… how much is a Mexican 50 peso gold coin worth?
The key element of this valuable Mexican currency is its price. If you can buy it cheap it will be a great investment for these 3 reasons:
This 50 pesos coin is one of the most traded coins by investors.
It is highly sought after by collectors of gold coins. In fact, the older it is, the more valuable it will be (if it is well preserved; here are some tips on how to preserve a gold centenario). This profile of buyers is generally the one who is willing to pay higher prices.
It is easy to sell: you can sell it at any Mexican bank, at an exchange house or to a private buyer.
Check out our method to know the price of any coin.
Mexican gold Centenario value – the reason for the value increases
The price of gold largely determines how much a gold centenary costs. Thus, when there is a worldwide rise in the price of gold, the value of the centenary also rises. As in any financial crisis, investors and banks tend to shelter their money in a safe haven, in order to avoid the loss caused by the depreciation of the currency. As a consequence, the price of gold enters an upward trajectory.
Keys to a good investment in Centenario Coins
If you want to invest in gold and position yourself on the value of gold on a daily basis, look for ways to acquire this currency at a low premium. In crisis situations this premium would go up.
What is premium and why is it important?
The premium is an indicator of the relationship between supply and demand. It can have three important values:
Close to 0: reflects a situation of equilibrium in the market, in which as many coins are sold as are bought.
Negative or low positive value: in this case more coins are sold than bought, and buying is recommended.
Positive with high values: in safe-haven situations such as economic crises, demand rises dramatically, then the positive value of the premium skyrockets. In this situation, selling is recommended if the premium reaches values above 70%.
Original gold centenary coins vs. counterfeits
Due to the large amount of counterfeits that abound in the market, we recommend purchasing these coins in reliable places. Always in E-shops with a good reputation or local coin dealers.
How to know if is an authentic Centenario
As far as gold is concerned, it is very easy to know if the coin is made of gold or another metal. There are many methods of identification. The simplest and most effective is that of the magnet. This way we can distinguish a gold piece from a gold plated one. To perform the test, first get a very strong magnet. Since gold is not a magnetic metal, if the coin is attracted to the magnet, we will know it is a fake.
How to buy a gold Centenario
If you are looking for gold centenario for sale it is preferable to avoid buying it from private individuals. Banks and professional gold sales companies are the best places to buy a gold centenary.
How to sell
You can sell it at a bank, a professional company or at coin auctions. Check out our guide on selling old coins to learn more.
Centenario validity
Since it was minted in this country, it is only valid as legal tender in Mexico. It has been valid since it was put into circulation in 1921 (Banxico data).
What the gold Centenario looks like – Description and characteristics
This coin attracts many buyers because of its dimensions, beauty and value. Its main characteristics are:
Its size is 20% larger than the ounce coins. It is therefore also 20% larger than the U.S. Eagle or the South African Krugerrand.
Durability: it contains a quantity of 37.5 grams of pure gold out of a total of 41.66 grams. To ensure its robustness, the mixture is 90% gold and 10% copper. This proportion is perfect to ensure its good conservation and durability.
Historical and aesthetic landmark of Mexico: it has a remarkable historical value, as well as great beauty both in design and luster (important for collectors).
What is a gold Centenario – History
Gold centenarios (centennials) were minted for the first time in 1921 as a commemorative coin for the 100th anniversary of Mexico's independence. The so-called War of Independence lasted from 1810 with the "Grito de Dolores" by Miguel Hidalgo, until 1821, with Iturbide's triumphal entry into Mexico City. To celebrate this milestone in Mexican history, the "Angel of Independence" (Glorieta del Paseo de la Reforma) was erected in 1910 by Porfirio Diaz. This imposing column located in the heart of Mexico City holds an angel on its top. This winged victory, based on the Victory of Samothrace by Phidias (can be seen in the Louvre Museum in Paris) and in turn on the Greek goddess Nike, symbolizes the victory of the heroes of the battle. The design of this coin was conceived by Emilio del Moral and represents the Angel of Independence.
Obverse of a Centenario coin
The obverse shows the winged victory allegory with a backdrop of the Popocatepetl and Iztaccihuatl volcanoes. It has two dates at the bottom:
The year of Mexico's independence – 1821.
The mint date of the piece.
It also shows the face value of the coin, 50 pesos, and its gold content: 37.5 gr of pure gold. The 1943 mintage offers a variation: the latter value appears on both sides of the goddess.
Reverse
The reverse depicts the image of a Mexican eagle hunting a snake. It is surrounded by the legend "Estados Unidos Mexicanos". The lower part shows a laurel branch and an oak branch, both held by a ribbon.
Minting
Although the centenario began to circulate in 1921, they were suspended in 1931. Due to its success, it was reissued in 1949 until 1972. This great demand for the centenario resulted in the circulation of a total of more than 10 million copies. It is worth mentioning the special mintage made in 1943. With a mintage of almost 90,000 pieces, it offers a larger diameter, but a similar weight to other mintages. As previously mentioned, the obverse legend also differs.  
How to preserve a gold centenary
Whenever you intend to sell a collector's coin or an antique gold coin, you need to ensure that it does not lose any value over time. For this, conservation is essential. You should pay special attention to:
Any kind of scratches or scuff marks.
Bumps and dents on the surface.
Dirt and traces of dust or other substances.
It is best to keep it as it is delivered to you – in the plastic capsule.  
Centenario Gold in a Necklace
Did you know that you can set the centenarios with a chain and wear it as a pendant? With this option, which seems to be chosen mainly by women, you have to be careful with the union with the chain (bezel). And remember, under no circumstances should you damage the coin if you do not want it to lose value.
How to grade your a Gold Mexican Centenario
To graduate a piece we need both the grade and level, an alphanumeric grade.
Attending its characteristics we have the following levels:
Note: In this example the type of currency is not important, the main thing is that you learn to recognize the relevant factors of each grade of the scale. Then you will be able to grade all types of currencies!
Circulated states of conservation
Poor, poor (P-1): Few currency details. Just to be able to identify it's type and date, sometimes not even that. Usually, they are excessively circulated and quite mistreated specimens with a flat design. The edges are flat and hardly distinguishable from the fields.
Fair, regular (FR-2): Copies with enough details for identification of type, date, mint, etc. but not as badly treated as the previous one. The edges start to be distinguished from the coin field, and some contours of the coin images.
About Good, almost good (AG-3): Most of the design is appreciated. You can read several letters and/or digits of the date.
Good, good (G-4): High wear, little visibility of details but letters and digits are almost clearly visible. The overall design of the coin is appreciated.
Good, good (G-6): The edges are clear and not smooth. Letters and digits are better appreciated.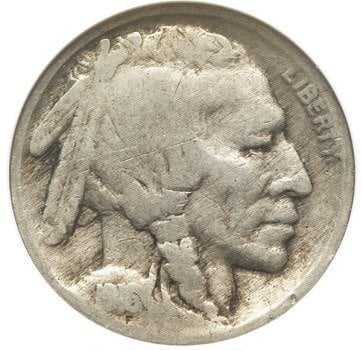 Very Good, very good (VG-8): They are still exemplary with important wear but the main characteristics can be appreciated, although very smoothly.
Very Good, very good (VG-10): All but smooth design is appreciated. As a general rule, to be accepted to enter this category, Barber, Liberty Nickels and Indian Head Cents must have at least 3 letters of the word LIBERTY visible.
Fine, good (F-12): Important and uniform wear, but the most important elements can be seen with some clarity. Letters of the legends are not joined with the edge.
Fine, either (F-15): Similar to above and some letters or digits are clear. For Barber, Liberty Nickels and Indian Head Cents coins the 7 letters of the word LIBERTY should be visible even if some are ill-defined.
Very Fine, Very Good/Very Fine (VF-20): More moderate wear with some sharper detail. The legends, or part of them, can be easily seen and are more separated from the edge.
Very Fine, very good/very fine (VF-25): Almost complete details with very smooth design areas.
Very Fine, very good/very fine (VF-30): The design areas are smooth.
Very Fine, Very Good/Very Fine (VF-35): Full details but the highest points of the design are worn.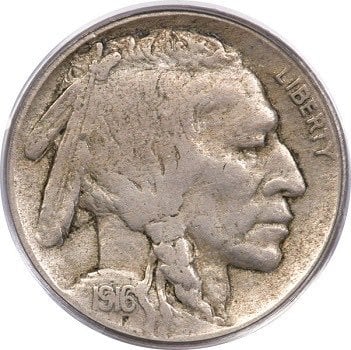 Extremely Fine, extremely good (EF-40): Slight wear and tear at the highest points. The finest and smallest details are already visible. Legends re-created.
Extremely Fine, extremely good (EF-45): Wear and tear on the highest points is minimal.
About Uncirculated (AU-50): The part is slightly worn by more than 50%. The highest points of the design have a slight softness.
About Uncirculated (AU-53): Similar to the above, but the raised areas of the design have minimal smoothness.
About Uncirculated (AU-55): Wear is present on less than 50% of the part.
About Uncirculated (AU-58): Wear only at high points in the design. Coins in this grade are so good that they are often confused with MS grades (the higher grades we will see below).
Uncirculated states of conservation
For uncirculated coins, there are 11 other grades that are usually called Mint State (MS) although they are also assigned denominations such as Uncirculated (Unc.) or Brilliant Uncirculated (BU).
We refer in these grades to coins that show no signs of having circulated and are well minted but may have marks or scratches from handling or storage, discoloration in glosses, or the odd tap. In such cases, the numerical grades within MS are used.
Uncirculated (MS-60): No wear on elevated areas. Coining was weak. Many abrasions, scratches or marks. Faint gloss.
Uncirculated (MS-61): Basically differs from the previous one in that the dashes, marks, etc. are smaller.
Uncirculated (MS-62): Medium coinage, less slack than previous grades Large abrasions.
Select Uncirculated (MS-63): Abrasions less than the previous grade. Stripes of various sizes. Slight shine.
Choice Uncirculated (MS-64): Medium coinage or higher. Marks, stripes and other minor flaws.
Gem Uncirculated (MS-65): Good coinage with small marks or stripes. Original high gloss.
Gem Uncirculated (MS-66): Very good coinage with few stripes/marks.
Superb Gem Uncirculated (MS-67): Strong coinage with some imperfections.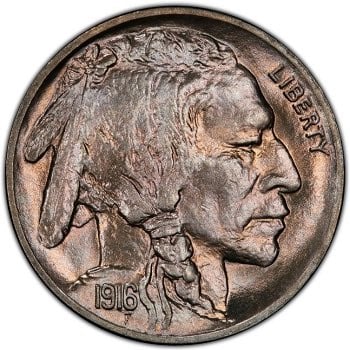 Superb Gem Uncirculated (MS-68): Strong coinage with tiny imperfections not visible to the naked eye. Perfect original shine. High visual appeal.
Superb Gem Uncirculated (MS-69): Perfectly coined with imperceptible imperfections, needing to be enlarged to see them. Perfect original brightness.
Perfect Uncirculated (MS-70): Perfectly minted, centered, perfectly plated coin. No imperfections even at x5 magnification. Complete and original brilliance.
Although they are not strictly proper to this article, yet since they appear quite assiduously in the grading of coins, we think it is important to clarify what the Proof denomination means.
The term Proof (PR or PF) is not a proper grade although it can be misleading. Rather, it refers to the form and method by which a coin was struck. It is also used to grade Proof pieces the 11 levels of MS although with its own acronym, ie PR-60 (=MS60), PR-61 (=MS61), PR-62 (=MS62), etc. based on their conservation, appearance and brightness.
Both PCGS and NGC use the "+" symbol for the graduations of some parts and levels.
PCGS assigns the "+" only for the 30% of the parts with the greatest visual appeal for grades XF-45 to MS-68. NGC uses this "+" (plus) for top coins within each grade so that they look closer to the next higher grade, and also limits it to grades from XF-45 to MS-68.
In addition, NGC also uses a star "*" for those specimens with extraordinary visual appearance (hue, brightness, etc) within the same grade of single color or multicolored but never with dark brown areas that are almost black.
Sources and References
You may like: