EXTERNAL SOURCES: pcgs.com ngccoin.com coins.ha.com
INDEPENDENT SOURCES: usmint.gov money.org
Ed. note: This article is periodically updated to reflect the current price of most valuable coins.
In this article, we are going to talk about the most wanted British Sterling 50 pence coins that you should take into account when collecting or investing – and that you can get in circulation today.
Key Takeaways
Among all the coins in this article the one that has appreciated the most is the 50p 2009 Kew Garden nickel, a 100% increase in circulated quality and a 50% increase in uncirculated quality.
Higher grades of the 50p 2009 Kew Garden nickel, such as PR70, are offered this year for £1467 ($,1,988).
Most of the 2012 Games 50p have doubled in price since 2020 in uncirculated quality, at prices ranging from £25 ($34) to £50 ($68).
In another post, we have talked about the most valuable British coins and have included some 50 pence coins, like the 1973 European Economic Community double weight coin, made of silver.
However, in this article we want to avoid the special editions of these denominations minted in gold, silver, palladium, etc. and focus on those 50 pence coins which were made for circulation, are the most sought after and valued by collectors, and we may have in our pockets without knowing it.
TOP 7 Best UK Royal Mint 50p coins to collect
If you want to invest in these coins, we recommend you try to find those of high quality, uncirculated, Proof FDC, etc. You can also look for uncirculated coins in blisters and 50p coin sets.
50p coins value chart 2023
|   | Piece | Year | Circ. | Almost uncirc. | Uncirc. | Coinage |
| --- | --- | --- | --- | --- | --- | --- |
| #1 | Kew Gardens | 2009 | 85 | 151-300 | 301-494 | 210.000 |
| #2 | Judo | 2011 | 27,5 |   |   | 1.161.500 |
| #3 | Wrestling | 2011 | 6,5 |   | 11,8 | 1.129.500 |
| #4 | Football | 2011 | 4-18,38 | 15,8-34 | 29-68 | 1.125.500 |
| #5 | Triathlon | 2011 | 10,56 |   | 22-39,12 | 1.163.500 |
| #6 | Tennis | 2011 | 10,5 |   | 5,17 | 1.454.000 |
| #7 | Table Tennis | 2011 |   |   | 7,87-22,32 | 1.737.500 |
Although these are relatively accessible coins, their value is based on several factors:
scarcity of units produced
high demand due to their attractive designs
belonging to a series or collection
The first places are occupied by the commemorative coins of the London 2012 Olympic and Paralympic Games. This is due to the fact that they had low production numbers, and it is estimated that around 75% of the pieces have been removed from circulation to be hoarded by collectors.
As a summary, we have put together a small preview of the values of the specimens we are going to see in the article. See table with recent prices acquired by these coins.
The coins have been classified on the basis of three degrees of conservation: circulated, almost uncirculated and uncirculated.
For the values, we have considered current sale prices and auctions recently closed on eBay. Whenever possible, we have established a price range in ascending order for each state of conservation.
50p coins for sale on eBay – Our Analysis
In this article, we have tried to find eBay representative auctions for each coin. This criterion, in addition to our analysis of recent auctions, offers us the best price indicator.
#1 – UK 2009 50p coin – Kew Gardens – 250th Anniversary of the Royal Botanic Gardens
Minted in 2009 in cupronickel (75% copper and 25% nickel) with a weight of 8 grams and a diameter of 27.3 mm. It has on the front the bust of Her Majesty Queen Elizabeth II, with the legend ELIZABETH-II D-G-REG-F-D and below the coin's value in capital letters FIFTY PENCE. The reverse side of this coin and the following pieces is the work of Ian Rank-Broadley who was active from 1998 to 2015.
Only 210,000 pieces of this coin have been minted.
On the back, designed by Christopher Le Brun, is the emblematic image of the Chinese pagoda with a vine that is twisted around the tower at the base of which appears the word "Kew". The legend shows the dates 1759 on the left and 2009 on the right.
It is important to distinguish this coin from an official minting in 2019, celebrating the 50th anniversary of the first 50 pence coin in 1969 with similar obverse and reverse sides, whose main difference is the older bust and the absence of value – because obviously the 2019 mint has a lower value.
On July 25 2020, a piece in a circulated state was auctioned on eBay at 230 GBP (300 USD).
This currency is being offered on eBay in its uncirculated form from upwards of GBP 378 (USD 494). An uncirculated blister copy was auctioned on 26 July at GBP 373.52 (USD 488).
The next rarest and most sought-after coins are those minted in 2011 within the London 2012 Olympic and Paralympic Games series with similar characteristics to the previous one in terms of composition, weight and diameter. A total of 29 coins of different reverse and Olympic categories were minted.

The NGC value of all of them in MS65 quality is 6 USD. However, we have tracked eBay, where more of these coins are offered through direct sale and/or auction, entertaining some very different prices from those indicated by NGC, which we could take advantage of to gain profits.
#2 – London 2012 Judo 50p

The reverse side was designed by David Cornell and depicts a judoka contest under the logo of the London Olympics and in exertion the coin's value – "50 pence".
Its print run was one of the lowest in the Olympic Games series (1,161,500 units). We have seen auctions on eBay, in circulated condition, for 20.99 GBP (27.5 USD).
#3 – London 2012 Wrestling 50 pence
In the design of the reverse side, by Roderick Enriques, two wrestlers can be seen grappling on a court below the London Olympic Games logo, and the coin's value at the base.
Their print run was also one of the lowest in the series, with 1,129,500 units.
Recently, on August 16 2020, a circulated copy was auctioned on eBay and reached a selling price of GBP 4.99 (USD 6.5).
In addition, on August 15 2020, an uncirculated, blister-packed copy of the Royal Mint reached $11.80.
#4 – London 2012 Football 50p

Neil Wolfson designed the reverse side, which explains the offside rule by means of a diagram, with the London 2012 logo above and the value below.
Of all the Olympic Games series, this is the lowest circulation with 1,125,500 coins minted. It is also one of the rarest and most sought after thanks to its curious design and the graphic explanation of the offside rule.
This coin can be found in circulating quality from 12 GBP (15.8 USD) to about 26 GBP (34 USD). Here are two examples: 1 and 2.
In its uncirculated state, the coin sells from GBP 40 (52.26 USD) to GBP 52 (68 USD).
#5 – London 2012 Triathlon 50 pence

The design on the reverse depicts the three categories that make up the Triathlon (swimming, cycling and running). Like the previous ones, it was designed by Sarah Harvey.
This coin is also among the lowest circulation coins in the Olympic Games series with a total of 1,163,500.
Currently, the bids for this coin, belonging to the series, appear on eBay without circulation and in blister from 22 USD to 39.12 USD.
#6 – London 2012 Tennis fifty pence
The sport is represented by a tennis ball and net, accompanied by the London Olympics logo, the coin's value below. Design by Tracy Baines, it had a circulation of 1,454,000 units.
This circulated currency has been sold for 8 GBP (10,5 USD) (for example here).
We find it all the more interesting that on 15 August 2020, an uncirculated, blister-packed copy of the Royal Mint was auctioned off at GBP 3.95 (USD 5.17).
This means that you can take advantage of the market to get an uncirculated coin in an original blister at half the price of a tennis coin in the series.
7 – London 2012 Table Tennis 50 pence
This coin's designer is Alan Linsdell. Two ping pong paddles are intertwined in the foreground with a moving ball, with a table in the background. Like the previous coins in the series, the logo is above and the value below. It has a much higher coinage number than all the previous editions we have seen, reaching 1,737,500 units.
The price on eBay for the Table Tennis coin in uncirculated blister packs ranges from 7.87 USD to 22.32 USD.
We found it curious that in the latest report from www.changechecker.org, this piece has risen an astonishing 16 places in the index of the most sought after, when compared to the previous ranking.
Finally, we also think it is a good investment to try to acquire complete lots with the entire series of 29 London 2012 Olympic and Paralympic Games coins in Proof level conservation.

In ChangeChecker.com you can check the classification of the coins based on their scarcity.
This website updates the classification regularly according to the demand that the pieces are demanding (the arrows indicate the rise or fall of each coin from the previous classification).
Referencias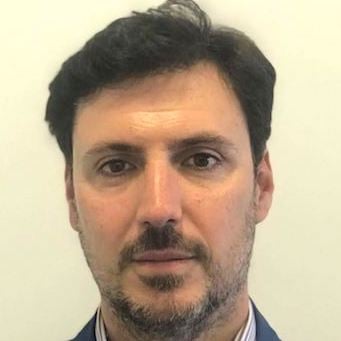 Numismatic collector with a passion for history, particularly Spanish history.
I have a degree in Business Administration and Management and numismatics studies at the
University of Murcia (Spain).