EXTERNAL SOURCES: pcgs.com ngccoin.com coins.ha.com
INDEPENDENT SOURCES: usmint.gov money.org
Ed. note: This article is periodically updated to reflect the current price of most valuable coins.
Bicentennial Half Dollar is a commemorative coin minted to celebrate the United States 200th anniversary of independence. In 1976 the Kennedy Half Dollar changed its reverse design to an image of Independence Hall in Philadelphia to commemorate the Bicentennial of the signing of the Declaration of Independence of the United States (1776-1976).

Coleccionistas de Monedas values the most valuable 1776-1976 Bicentennial Reverse Half Dollars of recent years as follows:
| Position | Price | Mint mark | Composition | Version | TGP | Grade |
| --- | --- | --- | --- | --- | --- | --- |
| #1 | $10,000 | D | Clad | Regular | PCGS | Genuine |
| #2 | $9,600 | S | Silver | Regular | NGC | MS69 |
| #3 | $1,410 | P | Clad | Regular | PCGS | MS67 |
| #4 | $1,100 | S | Clad | Proof | PCGS | PR67 |
| #5 | $1,000 | S | Clad | Proof | PCGD | PR67 C |
| #6 | $900 | S | Clad | Proof | PCGS | PR70 DC |
| #7 | $780 | S | Silver | Regular | PCGS | MS68 |
| #8 | $350 | S | Silver | Proof | PCGS | PR70 DC |
Most valuable 1776-1976 Half dollar list.
More information on each of the specimens in the table above is detailed individually below.
We also explain if the 1976 Half Dollar coins have economic value and which are the most valuable that have been sold in recent years.
How do you know if you have a 1976 Half Dollar?
The obverse design was modified to include the double date 1776-1976. U.S. Mint changed the layout of the Washington Quarter Dollars. Kennedy Half Dollar and Eisenhower Dollar were produced between 1975 and 1976.
Half dollar coins: Clads vs Silver versions
The 1976 Half Dollar were manufactured in several versions. On the one hand, according to their composition, we find the "clad", which was manufactured in copper and nickel and on the other hand, the "silver" with 40% silver.
By their purpose, we distinguish the units produced for circulation ("regular strike") from those issued as "proof" versions. The CLAD Regular Strike versions of the 1976 Bicentennial Reverse Half Dollar are made of 75% copper and 25% nickel on a pure copper core.
Types of 1976 half dollar mint mark
For Regular Strike, two mints, the Philadelphia and the Denver mints, produced the Regular Strike. The Philadelphia Mint produced 234,308,000 units of the Kennedy Half Dollar, and the Denver Mint produced 287,565,248 units (D mint mark).

San Francisco Mint struck the Proof version in a quantity of 7,059,099 units. And we must consider that we find coins graded in Proof quality, cameo and deep cameo within the proofs.

The silver half dollar version was only produced at the San Francisco mint, with a composition of 79% copper and 21% silver and a clad of 80% silver and 20% copper. A total of 11,000,000 coins were issued with the San Francisco "S" mint mark for "Regular strike" and 4,000,000 in the "Proof" version. In the latter case (the silver proof), we will only find the 1976 Bicentennial Kennedy Half Dollar in the deep cameo.
San Francisco was the only one of the three mints that produced 1976 Bicentennial Half Dollars in both Clad and Silver half dollar versions in both Regular Strike and Proof.
Related: What is a 1776 to 1976 bicentennial dollar worth?
How much is a 1776 to 1976 coin worth?
#1 1976-D Clad Bicentennial Reverse Half Dollars – PCGS Genuine – $10,000
In December 2021, a 1976-D Clad Reverse 50c PCGS Genuine was auctioned on eBay and fetched an asking price of $10,000.
The total production of the 1976-D Clad Half Dollar was also high, with 287,565,248 units. So we should always look at the uncirculated and highest graded struck: MS67 (PCGS only census 41 issues) and MS67+ (only one specimen in PCGS).
The price evolution of the 1976-D Clad Bicentennial Half Dollar MS67 from PCGS is straightforward and demonstrative. Specimens auctioned in 2018 fetched between $1,080 and $1,440. During 2019 their price moved between $960 and $1,080, and already in 2022, a specimen sold for $480.
#2 1976-S Silver Half Dollars – MS69 NGC – $9,600
On August 26, 2022, a 1976-S Silver Half Dollar at MS69 by NGC fetched $9,600 at auction.
Note this is the record price for a 1976-S Silver 50c, which sets a reasonable price for two other pieces graded MS69. Note that this MS69 grade is the maximum awarded by both NGC, which has only the above coin in its catalogue and PCGS, which has three MS69 pieces.
As we have discussed, the MS69 grade is the top grade for the 1976-S Silver half-dollar. If we go down to the MS68 PCGS, it has a census of 877 pieces, and its recent auction auctions are not up to the MS69, moving in recent years between $111 and $186.
At NGC, the 1976-S Bicentennial Half Dollar MS68 census is 41 units, but we have yet to see any at auction for years.
#3 1976 Clad Bicentennial Half Dollar – MS67 PCGS $1,410
The production of the 1976 Clad Bicentennial Half Dollar was 234,308,000 pieces. So it is essential to look for specimens that exceed a grade of MS66, as the circulated 1976 Clad Bicentennial 50c Philadelphia are too familiar for their value to be necessary.
For example, the PCGS census for a 1976 Clad Bicentennial Half Dollar MS66 is 137. For MS66+ 2 specimens, for MS67 19 and in MS67+, only one type.
Unfortunately, there are no recent records of the price achieved at auction. The most recent is from 2017, in which a 1976 Clad Bicentennial Kennedy Half Dollar at MS67 (remember only 19 examples) fetched $1,410 at Heritage. Three years earlier, another MS67 had sold for $1,998 also at Heritage (reference).
#4 1976-S Clad Bicentennial Reverse Half Dollar DDR – PR67 PCGS – $1,100
The proof-clad version of 1976-S Kennedy Half Dollars with the DDR mintage variant (remember that DDR is "Double Die Reverse", which is a double reverse mintage) is hard to see at auction because of its scarcity.
So much so that the highest value achieved by this type of the 1976-S Clad Bicentennial Half Dollar DDR at PR67 was at a Great Collections auction… but in 2013 (reference).
Another specimen in PR66 quality was auctioned at $881 in 2016 from the Bristol Collection (reference).
#5 1976-S Clad Bicentennial Reverse Half Dollar DDR – PR67 CAM PCGS – $1,000
A Cameo PR67 copy of the 1976-S Bicentennial half-dollar DDR was purchased on eBay in 2019 for $1,000.
#6 1976-S Clad Bicentennial Reverse Half Dollar – PR70 DCAM PCGS – $900
(photo 1976 HALF DOLLAR CLAD DEEP CAMEO)
While it is true that the record high auction price for a 1976-S Clad Bicentennial Half Dollar PR70 DCAM was $5,175 at a Heritage auction, it is also true that this auction and record auction price took place in 2008, and since then, we have not seen an auction that high. 
In recent years the highest value achieved for a 1976-S Clad Bicentennial 50c PR70 DCAM was $900 at the Heritage auction in 2020. In the year 2022, some auctions were close to $300.
#7 1976-S Silver Bicentennial Reverse Half Dollar DDO – MS68 PCGS – $780
We are talking about the 1976-S Silver Bicentennial Kennedy half-dollar variant or production error consisting of a sharp double mintage on the Obverse.
In 2018 was reached the top price for a 1976-S Silver 50c DDO. A piece graded by PCGS as MS68 at $780:
This price doesn't reflect the current value's reality, considering that only 4 MS68 specimens are listed at PCGS and none in higher grades. In fact, in 2021, a 1976-S Silver Bicentennial half-dollar in MS67 (of the 25 specimens listed by PCGS) sold for $240 at this auction.
#8 1976-S Silver Bicentennial Reverse Half Dollar – PR70 DCAM PCGS – $350
That is why, despite the beauty of this piece, in recent years, its auctions have fallen far short of the record set in 2003 at $4,370 for a PR70 DCAM specimen.
Thus, in 2022 and early 2023, several PR70 DCAM 1976-S Silver Bicentennial 50c DCAMs have been auctioned between $216 and $350, something normal if we consider that PCGS's census of 1976-S Silver 50c units amount to 1,111 units and in PR69 DCAM to 42,104 units.
What is the error on the Bicentennial Kennedy Half Dollar?
Are the errors of this type of coin of any value? The answer is yes. They may have high values if we compare them with the regular mintages we have seen before.
Let's see the most common errors:
Struck on a different planchet error
Thus we have a 1976-S Bicentennial 50c minted on 1c auctioned at $5,280 in January 2023, another at $3,526 in December 2022 and another specimen that also presents double mintage also auctioned in December 2022 at $4,440. In 5c coinage we have this one from San Francisco that sold for $3,360 in 2019.
1976 off-center error
Another valuable error is the one that appears on coins that have undergone a slight offset at the time of minting. Thus we have a Denver with a 35% offset and double mintage sold for $2,880 in 2021 and another with a 40% offset sold in 2021 for $2,400.
1776-1976 Die Cap Error
Finally (although this list is open, as there may be more errors), we show the Die Cap, which can be obverse or reverse. The most recent auction was this 1976-D Bicentennial Half Dollar sold in 2023 for $2,220, this other one from December 2022 sold for $2,760 and this one from 2021 sold for $2,280.
Wrapping up
 Is investing in the 1776-1976 Bicentennial Reverse Half Dollar a good idea?
The quantity produced for the 1976 Bicentennial Kennedy Half Dollar in circulation was such that today if we want to invest in this coin, we must always look for the highest grades, starting at MS66, in nickel and silver.
The most exciting thing to look for in the proof version is the DDR ("Double Die Reverse") variant of the 1976-S Bicentennial 50c in its different finishes: proof, cameo, deep cameo; because its value is always higher than the version without the variant.
Before making your decision, it might be a good idea to take a look at other articles on our website related to the half Dollar.
References and sources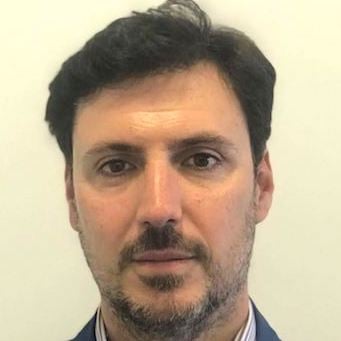 Numismatic collector with a passion for history, particularly Spanish history.
I have a degree in Business Administration and Management and numismatics studies at the
University of Murcia (Spain).