EXTERNAL SOURCES: pcgs.com ngccoin.com coins.ha.com
INDEPENDENT SOURCES: usmint.gov money.org
Ed. note: This article is periodically updated to reflect the current price of most valuable coins.
1967 Washington quarters are one of the favorite coins of American quarter collectors. The reason for this is the high number of units produced for circulation since 1932 and the design of the coin.
1967 Quarter Value Chart (Updated price)
Coleccionistasdemonedas.com Estimated Value of 1967 Quarter is:
The 1967 quarter value is worth $2.50-$2.75 for an uncirculated coin and $1.00-$1.25 for a circulated quarter, as of 2018 (average grade).
In high grades (MS67, MS68), Proofs, Uncirculated (MS+) or Mint Condition can be Worth until $8,813.
Key Takeaways
(2023 UPDATE) In 2023, the 1967 quarter that sold for the highest price was a specimen of 1967 25c NGC MS68 CAM (Special Mint Set), which achieved a price of $173.98 (reference).
Although in past years the price increase has been generalized, it is limited to medium-high grades of SP variety.
In spite of being in high demand, the 1967 Quarters errors have maintained stable prices.
However, not all of these coins are equally valuable and have the same investment opportunities. To find out which are the most valuables pieces, we recommend you read this article carefully.
Are you interested in other years? Visit our Quarters worth money value chart 2023.
Are quarters from 1967 worth anything? In this article you can see a list of the most valuable ones. Search among your coins to see if you have one of them.
Which Rare 1967 quarters are worth money?
To be a good investment, the 1967 Washington 25 cents should have no sign of circulation. These signs of circulation can be bumps, scratches, heavy wear, and loss of original shine. 
In these cases, the coins value will be no more than its face value, 25 cents.
If you find an uncirculated copy, in perfect condition, then its value goes up exponentially and in this case, you have the choice of having it appraised or sending it to a grading company if you deduce its quality is high and it could be a good investment.
How to Identify an Original 1967 Quarter That's Worth More Than $1

Checklist to determine its value:

Learn to differentiate the different types and varieties of coins.
Identify the state of preservation of your coin: Be honest and try to verify what is the actual grade your coin can be graded in. Doing this objectively will save you a lot of trouble. Mintstate rules!
Know the key date varieties and relevant mintmarks: Not all issue the same number of coins and some are more interesting than others to coin collectors.
Grading your 1967 Quarter
To graduate a piece we need both the grade and level, an alphanumeric grade.
Attending its characteristics we have the following levels:
Note: In this example the type of currency is not important, the main thing is that you learn to recognize the relevant factors of each grade of the scale. Then you will be able to grade all types of currencies!
Circulated states of conservation
Poor, poor (P-1): Few currency details. Just to be able to identify it's type and date, sometimes not even that. Usually, they are excessively circulated and quite mistreated specimens with a flat design. The edges are flat and hardly distinguishable from the fields.
Fair, regular (FR-2): Copies with enough details for identification of type, date, United States Mint, etc. but not as badly treated as the previous one. The edges start to be distinguished from the coin field, and some contours of the coin images.
About Good, almost good (AG-3): Most of the design is appreciated. You can read several letters and/or digits of the date.
Good, good (G-4): High wear, little visibility of details but letters and digits are almost clearly visible. The overall design of the coin is appreciated.
Good, good (G-6): The edges are clear and not smooth. Letters and digits are better appreciated.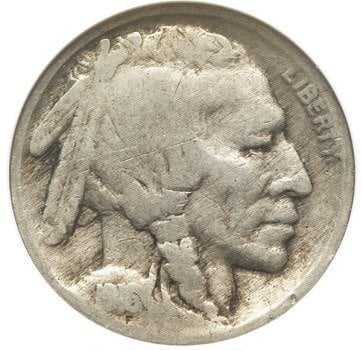 Very Good, very good (VG-8): They are still exemplary with important wear but the main characteristics can be appreciated, although very smoothly.
Very Good, very good (VG-10): All but smooth design is appreciated. As a general rule, to be accepted to enter this category, Barber, Liberty Nickels and Indian Head Cents must have at least 3 letters of the word LIBERTY visible.
Fine, good (F-12): Important and uniform wear, but the most important elements can be seen with some clarity. Letters of the legends are not joined with the edge.
Fine, either (F-15): Similar to above and some letters or digits are clear. For Barber, Liberty Nickels and Indian Head Cents coins the 7 letters of the word LIBERTY should be visible even if some are ill-defined.
Very Fine, Very Good/Very Fine (VF-20): More moderate wear with some sharper detail. The legends, or part of them, can be easily seen and are more separated from the edge.
Very Fine, very good/very fine (VF-25): Almost complete details with very smooth design areas.
Very Fine, very good/very fine (VF-30): The design areas are smooth.
Very Fine, Very Good/Very Fine (VF-35): Full details but the highest points of the design are worn.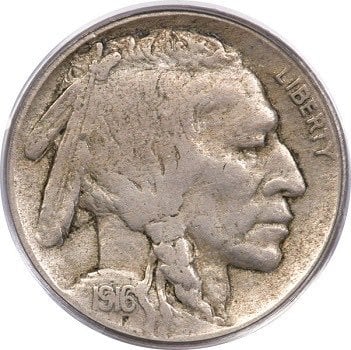 Extremely Fine, extremely good (EF-40): Slight wear and tear at the highest points. The finest and smallest details are already visible. Legends re-created.
Extremely Fine, extremely good (EF-45): Wear and tear on the highest points is minimal.
About Uncirculated (AU-50): The part is slightly worn by more than 50%. The highest points of the design have a slight softness.
About Uncirculated (AU-53): Similar to the above, but the raised areas of the design have minimal smoothness.
About Uncirculated (AU-55): Wear is present on less than 50% of the part.
About Uncirculated (AU-58): Wear only at high points in the design. Coins in this grade are so good that they are often confused with MS grades (the higher grades we will see below).
Uncirculated states of conservation
For uncirculated coins, there are 11 other grades that are usually called Mint State (MS) although they are also assigned denominations such as Uncirculated (Unc.) or Brilliant Uncirculated (BU).
We refer in these grades to coins that show no signs of having circulated and are well minted but may have marks or scratches from handling or storage, discoloration in glosses, or the odd tap. In such cases, the numerical grades within MS are used.
Uncirculated (MS-60): No wear on elevated areas. Coining was weak. Many abrasions, scratches or marks. Faint gloss.
Uncirculated (MS-61): Basically differs from the previous one in that the dashes, marks, etc. are smaller.
Uncirculated (MS-62): Medium coinage, less slack than previous grades Large abrasions.
Select Uncirculated (MS-63): Abrasions less than the previous grade. Stripes of various sizes. Slight shine.
Choice Uncirculated (MS-64): Medium coinage or higher. Marks, stripes and other minor flaws.
Gem Uncirculated (MS-65): Good coinage with small marks or stripes. Original high gloss.
Gem Uncirculated (MS-66): Very good coinage with few stripes/marks.
Superb Gem Uncirculated (MS-67): Strong coinage with some imperfections.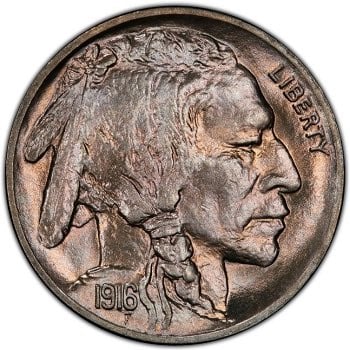 Superb Gem Uncirculated (MS-68): Strong coinage with tiny imperfections not visible to the naked eye. Perfect original shine. High visual appeal.
Superb Gem Uncirculated (MS-69): Perfectly coined with imperceptible imperfections, needing to be enlarged to see them. Perfect original brightness.
Perfect Uncirculated (MS-70): Perfectly minted, centered, perfectly plated coin. No imperfections even at x5 magnification. Complete and original brilliance.
Although they are not strictly proper to this article, yet since they appear quite assiduously in the grading of coins, we think it is important to clarify what the Proof denomination means.
The term Proof (PR or PF) is not a proper grade although it can be misleading. Rather, it refers to the form and method by which a coin was struck. It is also used to grade Proof pieces the 11 levels of MS although with its own acronym, ie PR-60 (=MS60), PR-61 (=MS61), PR-62 (=MS62), etc. based on their conservation, appearance and brightness.
Both PCGS and NGC use the "+" symbol for the graduations of some parts and levels.
PCGS assigns the "+" only for the 30% of the parts with the greatest visual appeal for grades XF-45 to MS-68. NGC uses this "+" (plus) for top coins within each grade so that they look closer to the next higher grade, and also limits it to grades from XF-45 to MS-68.
In addition, NGC also uses a star "*" for those specimens with extraordinary visual appearance (hue, brightness, etc) within the same grade of single color or multicolored but never with dark brown areas that are almost black.
List of highly collected 1967 quarters to look for
As you can see the mint state is the one that gets the highest price in each variety. It is not strange, since this state of conservation allows to appreciate all the beauty and intrinsic characteristics of the coins, and is therefore the most appreciated by collectors.
The 1967 quarter was the last year for this denomination. The Treasury Department began issuing the new Eisenhower dollar coin in response to the rising price of silver.
Initial mintage for this coin was relatively small, at just 2 million. Subsequent issues would increase to 8 million coins per year, but because they circulated less than half as much as quarters, they never regained their popularity or value.
1967 SMS value chart
| | | | |
| --- | --- | --- | --- |
|   | SP | CAM | DCAM |
| SP69 | $1,126-$1,500 | $4,700-$5,750 |   |
| SP68+ | $87-$160 | $750 |   |
| SP68 | $22-$45 | $114-$275 | $4,230-$5,500 |
| SP67+ | $17-$32 | $100 | $2,100 |
| SP67 | $9-$22 | $55-$188 | $1,020-$1,400 |
| SP66+ | $16 | $35 | $377-$475 |
| SP66 | $15 | $23-$30 | $168-$853 |
| SP65+ | $13 | $25 | $160 |
| SP65 | $12 | $24 | $125 |
| SP64+ | $11 | $17 | $90 |
| SP64 | $11 | $16 | $75 |
| SP63+ | $10 | $13 | $39 |
| SP63 | $10 | $12 | $30 |
Variety Ms Ddr & Ddo value chart
| | | | | |
| --- | --- | --- | --- | --- |
|   |  DDR | CAM |  DDO | CAM |
| SP69 |   |   |   |   |
| SP68+ |   |   |   |   |
| SP68 |   |   | $240-$450 |   |
| SP67+ |   |   | $250 |   |
| SP67 | $100-$400 | $550 | $141-230 | $288-$450 |
| SP66+ | $210 | $275 | $205 | $385 |
| SP66 | $200 | $250 | $67-$200 | $375 |
| SP65+ | $135 | $165 | $160 | $240 |
| SP65 | $125 | $150 | $142-$150 | $225 |
| SP64+ | $80 |   | $115 |   |
| SP64 | $75 |   | $100 |   |
| SP63+ |   |   | $65 |   |
| SP63 |   |   | $60 |   |
We also think it is important to follow up on other variants or errors of the 1967 Washington quarters in order to make money because even if the currency is not in perfect condition, you can look in detail whether it is some kind of highly sought after error, which we are going to see below.
Why are the quarters from 1967 so highly collected?
In 1932, United States Mint began the production of the 25 cents designed by John Flanagan with 90% silver content. The motive was to commemorate the 200th anniversary of George Washington's birth.
On the obverse side is the image of the First President of the United States of America looking to the left. Above it appears the word "Liberty", below it the date of the year of issue and to the left of the bust the phrase "In God We Trust".
On the back, there is an eagle with its wings spread over the words "United States of America" and in the second line with smaller letters "E Pluribus Unum". Underneath the value in letters, "Quarter Dollar", appears.

In 1965, due to the increase in the price of silver, it was decided to change the composition of these coinage from silver (90%) to copper (75%).
1965 is a key year in the history of mints and errors of 25-cents. Click on 1965 quarter value for more information.
1967 Quarter no mint mark error exist?
Why are there no mint marks on 1967 quarters? Definitely yes, but actually it is not an error, but a variant of this coin struck in Philadelphia Mint with a nickel-coated copper core. In fact, many coins of this type were minted: 1,524,031,848 units, with a diameter of 24.3 mm and weight of 5.67 grams. This type of currency was struck with no mint mark. 
Mint mark location on a 1967 Quarter depends on where it was minted. If the coin were minted in Philadelphia (indicated by the absence of a mint mark), there would be no mint mark on the coin. If the coin were minted in Denver, the mint mark "D" would be located on the reverse side of the coin, to the right of the eagle. If the coin was minted in San Francisco, the mint mark "S" will be located on the reverse side of the coin, to the right of the eagle.
The Most Valuable 1967 Quarter| from $8,813 to $4,800
The PCGS grading company has listed only a single coin of Washington 1967 in MS68 quality.
This valuable and scarce copy was auctioned off in January 2020 at $4,800. This amount, which at first sight seems high, is less than the $5,040 paid for the same 1967 Washington quarter MS68 copy in June of last year.
However, the record paid for this quarter in MS68 quality belongs to an auction in January 2017 where it reached $8,813.
In short, in only three years, this single MS68 has seen its value reduced by almost half.
In MS67+ PCGS quality it has 7 copies catalogued. The luck of the price of these copies in different auctions in the last years has been different. In September 2016, the winner paid $5,170, and during 2017 the prices fell to a range of $494 to $517. In 2018, an auction sale of $788 was paid for one of these 7 copies.
1967 Washington Quarter Value Chart 2023
In addition to the regular coining and circulation of this type of  coin in the US, SMS Quarter (Special Mint Sets) type pieces were also coined with a much more careful proof finish. Of these 1967 Washington SMS quarters, 1,800,000 units were minted.
We will distinguish 3 different types of these pieces, the standard one without any kind of variation, in three qualities:
Another type is the "variant" known as the Double Die Reverse (DDR). And the third type is the "variant" Double Die Obverse (DDO) or Double Coinage of Front. Of these two variants, there is no DCAMEO quality grading.
Thus, we can see in the following table that the highest valuation corresponds to the SP69 SMS Cameo quarter, with a price range of $4,700 to $5,750, followed by the DCameo graduation in SP68 of this same type with a range from $4,230 to $5,500.
1967 Quarter Error List
In the process of minting these series, certain errors (intentional or not) can occur that are highly sought after and valued by collectors.
This is similar to the cases previously seen with double coinage on the back and on the front.
Below are photos of some of these valuable errors and their current market price to inform you if any of them fall into your hands:
Error #1 Lining loss
This is a 1967 Washington piece that has lost all or part of its coating, exposing the copper core. It can occur on the obverse, on the reverse, or as in the case of the most sought after piece, on both sides of the coin and at 100%.
We can find it according to graduations from $23 in AU50 to $149.50 in MS65 quality.
In the type shown in the photo, almost half of the front has lost part of its coating, not clearly differentiating the legend or the hair and neck of George Washington.
In quality AU 55, the copy in the photo graduated by NGC can be found for $200.
In this case, graduated by ANACS in EF 40, the loss of part of the coating occurs on the back, losing definition in the words "QUARTER DOLLAR".
The copy shown in the photo is currently on sale for $247.50.
Error #2 Different planchets
Similar to the 1965 Washington 25-cent, the 1967 edition were Washingtons minted on coin planchets (discs of unminted coins, blank) of other coin values, the differences being very noticeable.
This copy is minted on a 1 cent planchet and graduated by PCGS in MS 65 RB and its value is around $1,528 currently, although in 2013 it was sold for $2,115. Another similar copy in 2018 was valued at $750. A piece with the same error but graduated to MS 66 RB reached $1,116 in 2015 and one to MS 67 RB from the NGC at $940 in 2017.
Issues minted on 5c coin planchets (MS 65) have reached $323, most recently at $240 in those grades.
We can also find 1967 Washington 25c minted on 10c planchets. Their value, depending on their graduation, can be set at over $300 for graduations over MS 63.
Error #3 Cut-out
Also, currency clipping errors are valuable for collectors. Not only the size and the place of the cut-out are valued, but also the features that remain readable after the partial loss.
In the photo above we see a Washington from 1967 graduated by NGC in AU 55 which is missing more than 30% of the coin. Its current value is $1,450.
In this case (NGC MS 60) not only has part of the coin been lost but also the circular ring has not been properly minted and some excess metal has been retained. Its value ranges from $104 to $150.
In the coin shown, the loss makes its weight decrease to 2.61 grams. The cut is evident but we can see the date and almost the entire bust of the President. Its graduation by NGC MS 63 and its value $250.
A final thought about the value of 1967 quarters
As a summary based on price searches, graduations, and errors of the 1967 Washington quarters, we can conclude that the prices of high graduations of both the 1967 circulating copy and the 1967 SMS have depreciated while the prices of medium values have remained more stable. Our conclusion is that they are more profitable to sell than investing in standing liberty series.
Regarding errors or variants, they have seen their demand grow in recent years and higher graduations have been sought-after, thus giving priority to their high value.
References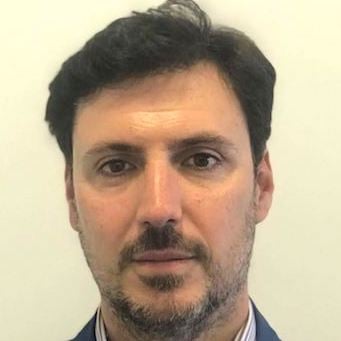 Numismatic collector with a passion for history, particularly Spanish history.
I have a degree in Business Administration and Management and numismatics studies at the
University of Murcia (Spain).