EXTERNAL SOURCES: pcgs.com ngccoin.com coins.ha.com
INDEPENDENT SOURCES: usmint.gov money.org
Ed. note: This article is periodically updated to reflect the current price of most valuable coins.
We all know that pieces that reach exorbitant prices are extremely difficult to find. However, the good news is that within the category of antique coins, there are many pieces whose sale can bring you great profits.
This post is probably one of the most important on the website. Here you will learn how to value, grade and find coins worth money. Want to check your coin values? Read on!
How much is my coin worth?
How to check coins value? On many occasions, the price of valuable coins is not in relation to their appearance. There are a number of characteristics that will determine whether you have old coins with monetary value.
If you need an appraisal of valuable coins, it is best to take it to a numismatic appraiser. If, on the other hand, you need a rough valuation, with the help of this article and a little research on your part, you will be able to find out which are the most valuable antique coins in your collection.
Our method of identifying a coin's value
Here is a step-by-step guide to knowing the value of your currency. By just following these steps, you can obtain your own coin value guide.
To make the process very simple, we will use an example as a guide. In this case a Roman Denario Macrino.
#1 – We search for an old reference coin in acsearch.info
In the search box we search by keyword. In our case 'denario macrino', a roman coin.
In the case of having a subscription (about 75 dollars a year), you would already see the price. In our case, we will do it for free, because we will get the price from another place.
Thus, we will look for a coin of a similar type and state of conservation. We will also have a good reference of the real current value if the auction date is recent.
We are looking for:
Name of the auction company – for example, AUREO & CALICÓ S.L.,
Auction number – for example, 324
Lot number – for example, 27
#2 – We locate the final price in the auction at sixbid.com
This powerful antique coin auction aggregator will allow us to know the real value that the coin reached in the auction.
And just like that, we finally find the auction company, its number and lot. For example, in our case:
In our case, the price would be 266 euros. But we would have to add the auction house's commission, usually of 18%.
The value of this currency would therefore be 313 euros.
In the case that we would like more references, we can examine in detail three coins of the same category.
What's my coin worth? – Alternative methods
– Heritage Auctions focus on valuable American coins
– eBay – the problem is that often, professionals do not participate, so there are prices well above the real value.
Disadvantages of Old Coin Lists and Catalogues
The answer is not too much. You'll understand perfectly if you take into account these three reasons.
They are incomplete: not only are many rare coins missing but sometimes even very common coins are absent from auctions.
The value of old coins moves: while the price of coins changes over time, their respective price in catalogues does not.
Publishers manipulate prices according to what they are interested in selling. It is common to put cheap prices on expensive coins and expensive prices on cheap coins.  The difference between the catalogue value and the auction value can be up to 500%!
Antique Coins and Prices
There are countless old coins, each one minted in a specific year and framed within a period of history. American and Chinese coins are not equally traded, and the demand of collectors in Mexico is not comparable to that in Bolivia. As always, the price of a coin is related to the volume of demand.
We are talking about a great diversity of countries, each with its own market of coin buyers. To know the price of any coin with a certain age, you must value them in an objective and honest way based on the parameters detailed below.
How to grade your coins
To find out how much the old coins in your collection are worth, you need to know:
1 – Is it a real antique coin?
In many cases, the year is printed on the same coin. Take some time to determine this fact, as it is very significant. Sometimes the years are the most important, like 1949 or 1975 for old Spanish coins (old Spanish coins from 1870, for example, are very sought after) and sometimes the period is more important, as in the case of the most valuable Mexican coins.
2 – Is the coin authentic?
When talking about old coins, it is important to determine whether your coin is an imitation or a replica. To do this, make sure that the surface layer is not made of a fraudulent metal used to make it look old.
3 – Find out which Mint issued it
The mint is very important in finding out which historical coins have value. If you also know how to find out their matrix, you will have a lot to work with.
4 – Identify the material of the coin – gold, silver, copper etc.
Except for rare occasions (such as valuable American pennies), the material of the coin is in direct relation to its value. You should check:
The purity of the metal – is it silver? Could it be an ancient silver coin?
The type of metal in the coin.
5 – The state of conservation (Grading)
A decisive aspect in the valuation of coins is their condition. What does the surface patina look like, what color does it have – green, black? Does the coin show signs of oxidation? The condition of the edge and the bead will indicate whether it has been trimmed, reground or resealed.
A glimpse of history
In 1948 Dr. William Herbert Sheldon published his book "Penny Whimsy" where he proposed a scale for the classification of the American large cents. But at the time it began to be used for more denominations.
In the 1970s the ANA (American Numismatic Association) updated Dr. Sheldon's obsolete scale and adapted it for all currencies.
In this way, the scale used for the graduation of coins was defined by a combination of alphanumeric characters (adjectives that describe the state of the coin) and numbers (which are the ones that make up the 70 level scale).
Coin Grading Services: When can a coin be valuable?
We will try to give you some advice so that you can get by on your own when graduating a coin, know its approximate value and make the decision if it is worth paying to graduate your copy.
This is very important since the market, especially the US market, offers better investment opportunities for graduated currencies than if they lack graduation. However, only as long as they are in high quality.
For a better use and understanding of the Sheldon scale with our coins, the first thing we should be clear about when starting the study is whether it is a circulated coin, which has hardly been circulated or may not even be circulated at all.
In the first case, a coin that shows signs of circulation (such as excessive wear that does not allow the edges to be clearly defined and/or does not have the legends or date clearly marked, with marks, stripes, abrasions, etc.) could only be framed in the degrees between P-01 and XF-45.
For coins that can have a very good coinage and a fantastic full brightness but that present small and light marks of having been in circulation, we have the different degrees AU (from 50 to 58).
For perfectly minted coins, with a strong blow, and without evident signs of being circulated, we have to look at the 11 degrees MS where, in addition to the absence of scratches and other imperfections of the post-production of the coin, we must look at the brightness of the coin. That is, what percentage of the surface that shine occupies, if it is the original, what shade it has, etc.
Coin Grading Companies: NGC, PGCS, ICG and ANACS
Currently, there are several companies that perform the service of classification, authentication, and encapsulation of coins. This service is known as Third Party Grading (TPG).
The best-known companies providing services are:
PCGS (Professional Coin Grading Service),
NGC (Numismatic Guaranty Corporation),
ICG (Independent Coin Graders) and
ANACS.
How can you know the grade of your coin and whether it is valuable?
Whenever we have studied our currency/s in-depth and whenever we have an approximate idea of the degree of it based on the advice we have given you previously, it is crucial to review in specialized companies' websites a guide of values according to the graduations.
In addition to all the information provided in this article, we recommend visiting the PCGS (www.pcgs.com) and NGC (www.ngccoin.com) pages to see the different examples of coin grades and their economic valuation.
We will also be able to observe the census of encapsulated specimens by each graduation company and we will be able to get an idea of their shortage in each grade.
Another very valid source of consultation are the websites of auction houses specialized in the sale and auction of American currency that normally have search engines of past auctions with numerous photos, graduations and descriptions of pieces.
For some series of coins, in addition to the 70 level Sheldon scale, it is essential to take into account other characteristics that make their economic value vary, such as:
Color: In series like the copper cents there are variations according to the color that the coin keeps. They designate with RD (Red) the coin that maintains more than 95% of the original red color; RB (Red-Brown) when the original red color is present between 5 and 95% of the coin's surface; BN (Brown) less than 5% of the original red color.
Surfaces: The most common surfaces we see are Cameo quality and Deep Cameo or Ultra Cameo. They are assigned to high conservation Mint State or Proof.
Coin Grading Scale – What are the different grades of coins?
Below we show the different 70 levels of conservation of the Sheldon coin grading chart
Within each grade, there are different levels of the status of each specimen that progresses as coin conservation gets better. Note, this is not true of all grades, for example, the Poor, Fair and About Good grades have only one level.
| Grade | Levels |
| --- | --- |
| Poor | 1 |
| Fair | 2 |
| About Good | 3 |
| Good | 4-6 |
| Very Good | 8-10 |
| Fine | 12-15 |
| See Fine | 20-35 |
| Extremely Fine | 40-45 |
| About Uncirculated | 50-58 |
| Uncirculated / Mint State | 60-70 |
A Coin grading example: How to know your coin's grade
To graduate a piece we need both the grade and level, an alphanumeric grade.
Attending its characteristics we have the following levels:
Circulated states of conservation
Poor, poor (P-1): Few currency details. Just to be able to identify it's type and date, sometimes not even that. Usually, they are excessively circulated and quite mistreated specimens with a flat design. The edges are flat and hardly distinguishable from the fields.
Fair, regular (FR-2): Copies with enough details for identification of type, date, mint, etc. but not as badly treated as the previous one. The edges start to be distinguished from the coin field, and some contours of the coin images.
About Good, almost good (AG-3): Most of the design is appreciated. You can read several letters and/or digits of the date.
Good, good (G-4): High wear, little visibility of details but letters and digits are almost clearly visible. The overall design of the coin is appreciated.
Good, good (G-6): The edges are clear and not smooth. Letters and digits are better appreciated.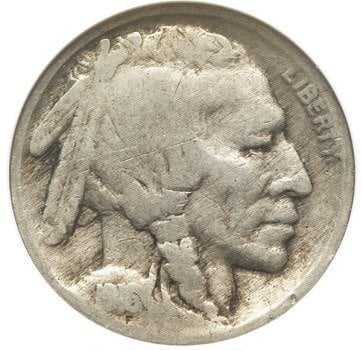 Very Good, very good (VG-8): They are still exemplary with important wear but the main characteristics can be appreciated, although very smoothly.
Very Good, very good (VG-10): All but smooth design is appreciated. As a general rule, to be accepted to enter this category, Barber, Liberty Nickels and Indian Head Cents must have at least 3 letters of the word LIBERTY visible.
Fine, good (F-12): Important and uniform wear, but the most important elements can be seen with some clarity. Letters of the legends are not joined with the edge.
Fine, either (F-15): Similar to above and some letters or digits are clear. For Barber, Liberty Nickels and Indian Head Cents coins the 7 letters of the word LIBERTY should be visible even if some are ill-defined.
Very Fine, Very Good/Very Fine (VF-20): More moderate wear with some sharper detail. The legends, or part of them, can be easily seen and are more separated from the edge.
Very Fine, very good/very fine (VF-25): Almost complete details with very smooth design areas.
Very Fine, very good/very fine (VF-30): The design areas are smooth.
Very Fine, Very Good/Very Fine (VF-35): Full details but the highest points of the design are worn.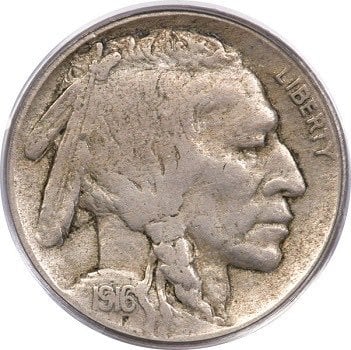 Extremely Fine, extremely good (EF-40): Slight wear and tear at the highest points. The finest and smallest details are already visible. Legends re-created.
Extremely Fine, extremely good (EF-45): Wear and tear on the highest points is minimal.
About Uncirculated (AU-50): The part is slightly worn by more than 50%. The highest points of the design have a slight softness.
About Uncirculated (AU-53): Similar to the above, but the raised areas of the design have minimal smoothness.
About Uncirculated (AU-55): Wear is present on less than 50% of the part.
About Uncirculated (AU-58): Wear only at high points in the design. Coins in this grade are so good that they are often confused with MS grades (the higher grades we will see below).
Uncirculated states of conservation
For uncirculated coins, there are 11 other grades that are usually called Mint State (MS) although they are also assigned denominations such as Uncirculated (Unc.) or Brilliant Uncirculated (BU).
We refer in these grades to coins that show no signs of having circulated and are well minted but may have marks or scratches from handling or storage, discoloration in glosses, or the odd tap. In such cases, the numerical grades within MS are used.
Uncirculated (MS-60): No wear on elevated areas. Coining was weak. Many abrasions, scratches or marks. Faint gloss.
Uncirculated (MS-61): Basically differs from the previous one in that the dashes, marks, etc. are smaller.
Uncirculated (MS-62): Medium coinage, less slack than previous grades Large abrasions.
Select Uncirculated (MS-63): Abrasions less than the previous grade. Stripes of various sizes. Slight shine.
Choice Uncirculated (MS-64): Medium coinage or higher. Marks, stripes and other minor flaws.
Gem Uncirculated (MS-65): Good coinage with small marks or stripes. Original high gloss.
Gem Uncirculated (MS-66): Very good coinage with few stripes/marks.
Superb Gem Uncirculated (MS-67): Strong coinage with some imperfections.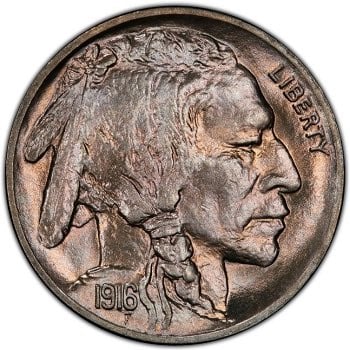 Superb Gem Uncirculated (MS-68): Strong coinage with tiny imperfections not visible to the naked eye. Perfect original shine. High visual appeal.
Superb Gem Uncirculated (MS-69): Perfectly coined with imperceptible imperfections, needing to be enlarged to see them. Perfect original brightness.
Perfect Uncirculated (MS-70): Perfectly minted, centered, perfectly plated coin. No imperfections even at x5 magnification. Complete and original brilliance.
Although they are not strictly proper to this article, yet since they appear quite assiduously in the grading of coins, we think it is important to clarify what the Proof denomination means.
The term Proof (PR or PF) is not a proper grade although it can be misleading. Rather, it refers to the form and method by which a coin was struck. It is also used to grade Proof pieces the 11 levels of MS although with its own acronym, ie PR-60 (=MS60), PR-61 (=MS61), PR-62 (=MS62), etc. based on their conservation, appearance and brightness.
Both PCGS and NGC use the "+" symbol for the graduations of some parts and levels.
PCGS assigns the "+" only for the 30% of the parts with the greatest visual appeal for grades XF-45 to MS-68. NGC uses this "+" (plus) for top coins within each grade so that they look closer to the next higher grade, and also limits it to grades from XF-45 to MS-68.
In addition, NGC also uses a star "*" for those specimens with extraordinary visual appearance (hue, brightness, etc) within the same grade of single color or multicolored but never with dark brown areas that are almost black.
How much does a coin grading service cost?
The coin grading service obviously has a cost, and this cost almost always goes in relation to the value of the coin/s we want to grade. So unless the value you expect or think your coin has is no more than the cost of the grading company's service, plus the cost of shipping, it will not be profitable to value and package it. 
You can get a grade on NGCS from $17USD, if you are not in a hurry to get the results.
That's why everything we are telling you is important because it can happen that a very well minted and preserved but not graduated coin falls into your hands and you can increase its value by investing some money into sending it to be encapsulated at a TPG company.
Click here for more info about PGCS services prices. 
For the two largest companies, PCGS and NGC, certification and encapsulation of coins has costs ranging from $17 to $300 depending on the service(s) requested, the type of coin to be certified, its date and its approximate value. The number of coins to be certified is also important, the higher the number, the more discounts can be obtained.
To this cost of service, we would have to add the overseas mail if you are not a resident of the United States, which can greatly increase the total cost of the service.
However, in case you are not a resident of the United States of America, you will be glad to know that some companies and auction houses like Tauler & Fau Herrero collaborate in encapsulation service with NGC, PMG and PCGS companies by issuing a personalized estimate. Here you can see the rates: www.tauleryfau.com
It is important to know that these companies not only grade and encapsulate U.S. currencies, but they also do so with currencies from other countries and eras such as the one shown below:
It is noted in the photo highlighted some data from the certificate in addition to the classification of the currency, Patagon 1618 Spanish Netherlands – Brabant, the grading company and alphanumeric code, PCGS AU58, the verification code, 81415063, and the type code of PCGS, in this case, 844247 refers to Patagon 1618 of Brabant.
Can any coin be graduated and encapsulated by a TPG?
The correct answer is NO. Not all coins are susceptible to authentication, verification, encapsulation and grading by Third Party Grading companies.
Depending on the characteristics, conservation and appearance of the coins to be evaluated by the TPG companies it may happen that they do not manage to grade and encapsulate the coin (because it is fake or its authenticity cannot be verified, its condition does not allow its identification, it has been mechanically repaired, it has been cleaned, etc.); or that they can be encapsulated but without assigning them a numerical grade, but rather describing the reason for the non-grading of that coin. This is known as "Details".
This is important since coins encapsulated as "Details" are very common. Let's see how we can understand "Details" denominations of coins that have not been assigned a number code.
In the encapsulated copy of the photo, we can see its graduation without the alphanumeric code of the Sheldon scale (this indicates that it is a coin within "Details").
In addition, PCGS assigns numerical codes for some "details" according to the attached table:
Numerical codes "Details" for PCGS
82 – Filed or flattened edges
91 – Questionable skidding
92 – Cleaned
93 – Die defect
94 – Altered or manipulated surface
95 – Scratches
97 – Environmental damage
98 – Damaged
Some examples according to the PCGS graduation "Details":
This specimen SP (Specimen) Genuine encapsulated as UNC Detail presents Environmental Damage and this is indicated by the code 97 that we highlight within a circle in the photo.
This 10-cent coin of 1795, is graduated by PCGS as About Good (AG) Detail, presenting considerable damage on the surface of the coin, and so assigned it the number 98.
Obviously, there are some issues you should also consider when grading and encapsulating our coins, such as:
This is a subjective grading system, although it is carried out by third-party professionals who have experience due to the number of specimens they study.
The great advantage is that you do not need to have high knowledge of all the pieces in terms of authenticity, rarity and value since the certifying companies do that work for you in exchange for the payment of their fees.
While coins can be sent to the certifying companies with instructions or comments on our personal opinion of the level of grading of the coins, the certifying companies will have the last word.
Certain emissions are not perfect in their coinage and no MS grade can be claimed. In fact, there are many types of coins whose maximum graduation does not exceed MS68.
Does the American grading and encapsulation system have an impact on the Spanish-speaking countries and EU numismatic markets?
There are some aspects that differentiate the American and Spanish and even European coin collecting markets.
In Spain and in many European countries, the Sheldon scale and the graduation of coins based on it are unknown. Moreover, the encapsulation of coins is avoided by keeping them out of them in circulation or albums.
If you want to know how the graduation of coins according to the Sheldon scale relates to the graduation of coins we use in Spanish-speaking countries, see a summary in the table below:
| Sheldon Scale | Spanish-speaking countries Scale |
| --- | --- |
| Good | RC (Regular Conservation) |
| Very Good | BC (Good Conservation) |
| Fine | BC+ |
| Very Fine | MBC (Very Good Conservation) |
| Extremely Fine | EBC (Excellent Good Conservation) |
| About Uncirculated |   |
| Mint State (MS60-64) | SC (Uncirculated) |
| Mint State (MS65-70) | FDC (Flor De Cuño) |
As can be seen, the lowest grade on the Sheldon scale (Poor-1) is not present in the Spanish-speaking system, which begins with "RC (Regular Conservation)". Similarly, the North American level "About Uncirculated (AU)" does not appear.
Sources and references
Numismatic Expert & Writer. BA in History and BS in Computer Science. He's a member of the American Numismatic Association (ANA) and the Numismatic Literary Guild (NLG) and write in several digital media specialized in collecting, auctions and antiques reviews.
Expertise
He is an active investor and a member of the coin collecting community, specializing in antique United States coins. He uses this expertise to disseminate knowledge and interest in coins among the broad audience of Coin Collectors through both simple and high-level articles.
Features in Other Publications
Important publications and media outlets, such as El Español, El Economista, Diario de Navarra, or Ideal de Granada, acknowledge Javier Mercado's expertise in the field of ancient coins. Below, you can find some of the most recent interviews and contributions:
Experience
Javier has been an active member of the coin collecting community for approximately 15 years. He has gained extensive experience during this time and wishes to share it with his readers.
Education
He completed a Bachelor's degree in History from UNED and a degree in Computer Science from the University of Cádiz.