EXTERNAL SOURCES: pcgs.com ngccoin.com coins.ha.com
INDEPENDENT SOURCES: usmint.gov money.org
Ed. note: This article is periodically updated to reflect the current price of most valuable coins.
Which 1964 nickels are worth money? If you are you looking for a nickel error list you are in the right place. The Jefferson Nickel began its coinage in 1938, replacing the Buffalo Nickel, and has remained to this day. It is the longest series of valuable nickels and one of the longest of any coinage in the United States of America.
Coleccionistasdemonedas.com Estimated Value of 1964 Nickel is:
In average grades can be worth $0.05 or more.
In high grades (MS67, MS68), Proofs, Uncirculated (MS+) or Mint Condition can be Worth until $32,900 (see below).
What are the nickels from 1964?
Its design is due to Felix O. Schlag, winner of the design contest among 390 different proposals, pocketing the prize of $1,000. However, his design had to be modified to be accepted by the Federal Commission of Fine Arts. It depicts the bust of the third president of the United States (1801-1809), Thomas Jefferson, the third President, whose image appeared on a coin after Lincoln (penny) and Washington (quarter).
This design was used from 1938 to 2003. From 2004 onwards, both the front and the back design were modified.
On the obverse side, the bust of the President appears facing the left and in a clockwise direction starting at 7 the legend "IN GOD WE TRUST" // "LIBERTY" * 1964.
On the reverse side, the front of the historic Jeffersonian House with the name "Monticello" appears. Above is embossed "E PLURIBUS UNUM" // "FIVE CENTS" and "UNITED STATES OF AMERICA".
The mint appears to the right of the building but was changed during the years of World War II.
As to its composition, originally the Jefferson Nickel was the same as the 1866 denomination, i.e. 75% copper and 25% nickel. But during World War II it was modified to preserve the copper stock for the war, becoming 56% copper, 35% silver and 9% manganese.
1964 Jefferson Nickels throughout history
Do you want to know about 1964 nickle value? Here you can see the main changes in the Jefferson Nickels throughout their history.
| | | | | |
| --- | --- | --- | --- | --- |
|   | 1938 – 1942 | 1942 – 1945 | 1946 – 1964 | 1965 – Today |
| Composition | 75% copper – 25% nickel | 56% copper – 35% silver – 9% manganese | 75% copper – 25% nickel | 75% copper – 25% nickel |
| Location and shape of the mint mark | Back: right, Monticello building | Back: On top of the Monticello building. Larger size | Back: right, Monticello building | Anverse: back Jefferson neck |
In the image, you can see the different variants and forms of the mint brand through the years.
The weight of 5g and diameter of 21.20mm remained unchanged during these years.

The mints that have produced the Jefferson Nickels all these years are Philadelphia, Denver and San Francisco.
Types of coinage
In Philadelphia, Proof Jefferson Nickels were also coined, except in the period from 1965 to 1967, and SMS (Special Mint Set). Although from 1968, the Proof Jefferson Nickel was minted at the San Francisco Mint.
The lowest mintage of the Jefferson Nickels was in 1950 when the Denver Mint produced only 2,630,030 pieces. The largest number of specimens were minted in 1964 at the Denver Mint with 1,787,297,160 pieces.
In this article, we will precisely study the value of the Jefferson Nickels of the year 1964. As we have previously reported, the Denver Mint set a record for the number of pieces minted in the entire history of the Jefferson Nickels in 1964. But of the total number of pieces struck in Denver (1,787,297,160) only 455,821,840 were struck in 1964 and the remaining 1,331,475,320 were struck the following year.
At the Philadelphia Mint, 1,028,622,762 pieces were minted, of which 1,024,672,000 were for circulation and 3,950,762 were produced in Proof quality. We also note that almost a third of the total run of the 1964 Philadelphia Jefferson Nickels (683,700 units) were minted in 1965 but dated the previous year.
This year 1964 was not minted at the San Francisco Mint.
It is easy to identify this year's two Jefferson Nickel mints. Just look on the back and to the right of the Monticello building for a D (for Denver) or no mint mark (for Philadelphia).
How to identify a 'Full Steps'?
There is one last special quality for the Jefferson Nickels known as "Full Steps" which is a high conservation variant evident on the stairs of the Monticello building on the back.
In the pieces under the denomination FS ("Full Steps") at least five steps are in perfect condition and with good relief, without blows or minting defects. Pieces after 1986 are more common.
The Full Steps nomenclature revalues the piece, making it more attractive and valuable because they are more difficult to get in the market. Graduation companies such as NGC and PCGS differentiate Jefferson Nickels Full Steps prices from regular ones.
For all the above reasons (high circulation and composition without silver), when investing in the Jefferson Nickel 1964 it is essential to take notice of the different types to know their value, as well as always looking for the best quality we can afford. The latter is especially important since even today there are still high-quality pieces in uncirculated Jefferson Nickel rolls.
How do i know if my 1964 nickel is worth anything?
#1 1964 SMS FS – $32,900 SP68 FS
This FS type (perfect minting and preservation of the entrance steps of President Jefferson's residential building on the back) is even harder to find than the Jefferson Nickel 1964 SMS, which is why it is also more valued by collectors and investors.
For the SP68 graduation (7 copies listed in PCGS) the highest value reached was in 2016 for $32,900, in the same auction, another SP68 copy was auctioned for $17,625.
This SP68 copy at $32,900 belonged to the Steve Strom collection and had been sold in 2009 for $8,625.
The price range of this graduation in the last years is between $8,625 and the previous maximum of $32,900, which curiously has been set by the same piece. In other words, the revaluation experienced by this piece in just 7 years was 280%.
In quality SP67+ only 1 piece was registered and was auctioned at $22,800 last year.
#2 1964 FS – $14,100 MS67
Despite more than one billion being minted in Philadelphia, it is very difficult to get a copy FS ("Full Steps"), being very valuable and sought after.
Thus, in MS67 quality, the valuation record of $14,100 was reached in 2014.
Other specimens in MS67 condition have moved in a range from $8,519 to $9,400.
In MS66+ quality their auction prices have moved between $750 and $2,585 and in MS66 from $264 to $3,525.
#3 1964-D FS – $6,325 MS66
Something similar to the 1964-D Jefferson Nickel prices has happened with the evolution of the Full Steps (FS) type of the Denver Mint. In 2009 an MS66 copy managed to be auctioned at $6,325, and since this date, the prices for this graduation have not exceeded $3,995.
In July of this year (2020), a 1964-D MS66 FS Jefferson Nickel was auctioned off at only $793.
Both types of the same 1964 Jefferson Nickels mint have seen their prices drop since their 2008 and 2009 highs.
#4 1964 SMS – $4,140 MS67
The reasons why this type of 1964 Jefferson Nickel was coined are unknown. In fact, until 1993, when the private collection of Lester Merkin in Stacks appeared at public auction containing several specimens in this quality, its existence was completely unknown. This in spite of having been coined more than 30 years ago.
It is estimated that between 12 and 24 specimens have this SMS quality, which is characterized by a very strong coinage, sharp edges and satin surfaces.
Although PCGS has graduated a 1964 Jefferson Nickel SMS on MS68 this copy has never been seen on public sale. But the 3 copies in MS67 quality listed by PCGS have.
The maximum price of a 1964 SMS MS67 copy was reached in 2004 at $4,140 and the last auction we are aware of was in 2010 when it reached $2,300.
#5 1964-D/D – $4,015 MS65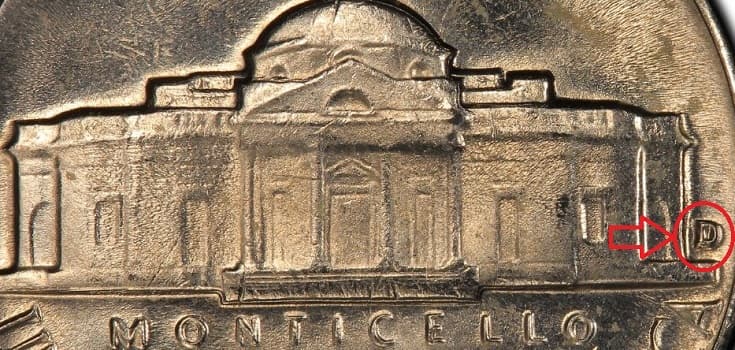 A 1964-D Jefferson Nickel variety consists of a very pronounced double minting of the reverse that is easily visible to the naked eye – at the mint mark, for example.
The highest price of this variety took place in 2014 when an MS65 was auctioned at $4,015. Later, in 2016, another specimen with the same graduation was closed at a value of $2,820.
#6 1964-D – $1,610 MS60
As mentioned above, 1964-D Jefferson Nickel has the record for the highest number of coined quantities of any year with 1,787,297,160 pieces. Therefore it is very important to look at the best specimens to invest.

In 2008 an MS60 reached a price of $1,610. However, at present, its prices do not reach those amounts. Last year a 1964-D Jefferson Nickel MS67 barely exceeded $504. In MS66 quality during the year 2019, we have seen their auctions move between $9 and $45.
#7 1964 Proof – $949 PR70
With only 3,950,762 1964 Jefferson Nickel Proof units minted in Philadelphia, this coin was much scarcer than the regular circulation run.
The record auction price was set in 2004 for a PR70 graded copy (of which PCGS only has 7 units) which reached $949. It is very difficult to find a PR70.
Since 2004 the price of the 1964 Jefferson Nickel Proof has a downward trend with auctions of $180 in 2007 and between $156 and $470 in 2017.

At the PR69 level, it is much easier to find a copy, so prices in recent years have remained between $10 and $45 only. The prices of this PR69 graduation in 1964 Jefferson Nickel Proof DCAM does not differ much from the general trend either, having finished between 2019 and 2020 between $97 and $132 when in 2006 it sold for $403.
#8 1964 Proof TDR – Triple Die Reverse – $460 PR68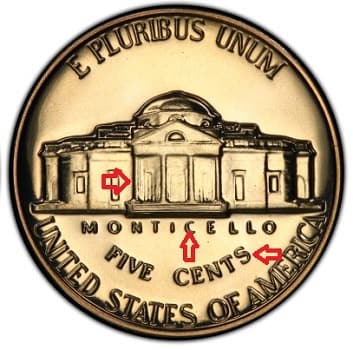 Within the Proof quality, there is a very sought-after variant TDR ("Triple Die Reverse") in high quality. In order to know if you have this variant in your hands, it is faster and safer to pay special attention to the coining of the letters in the legends on the back and on the windows of the building.
This variant is so scarce that in fact, PCGS has only 11 copies registered: 2 in PR8 graduation, 8 in PR67 graduation and 1 in PR65 quality.
Due to this scarcity of pieces, it is very difficult to establish price levels or to be able to know the price trend of the last few years, as they do not appear on public sales too often.
#9 1964 – $129 MS66+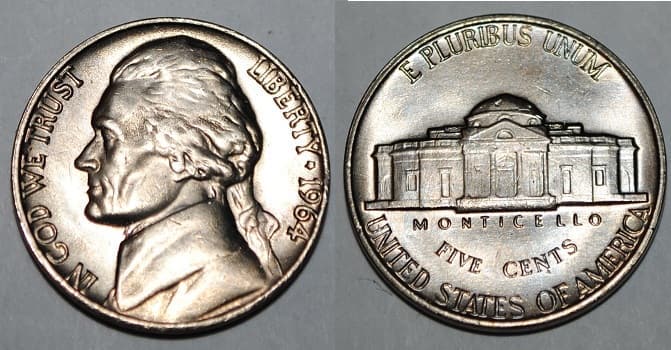 With a total mintage of 1,024,672,000 pieces, PCGS estimates that there are 150,000 pieces in MS60 quality or higher and 42,500 pieces in MS65 quality or higher.
In terms of value, the record is held by a 1964 Jefferson Nickel in MS66+ grade which reached $129 in March 2017. The next highest price for a 1964 Jefferson Nickel was reached by an MS66 grading in May 2011.
What is the error on a 1964 nickel?
There are a few known errors associated with the 1964 nickel, including:
Doubled die error: Some 1964 nickels have a doubled die error, which means that the design elements on the coin were struck twice, resulting in a slightly blurred or doubled appearance. This error is most visible on the inscriptions "IN GOD WE TRUST" and "LIBERTY."
Cud error: A cud error occurs when a portion of the die breaks off, resulting in a raised area on the coin that was not intended to be there. Some 1964 nickels have a cud error on the reverse side, near the rim above Monticello's dome.
Die clash error: A die clash error occurs when the obverse and reverse dies come into contact without a blank planchet in between. Some 1964 nickels have die clash errors that show faint images of Thomas Jefferson's profile or Monticello on the reverse side.
As in other denominations, there are 1964 Jefferson Nickels pieces, in some cases difficult to recognize because of missing data such as the date, which are very valuable and demanded in the market due to its rarity.
The sale price of these rare specimens is usually hundreds of dollars and does not tend to exceed $1,000.
Below you can see some 1964 nickel errors from Heritage Auctions: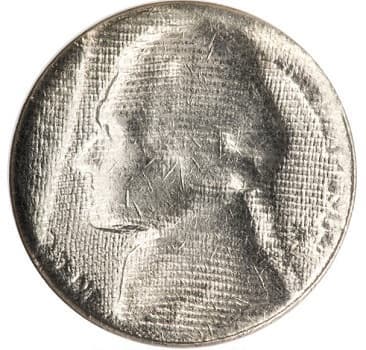 How can you tell a 1964 special strike nickel?
A 1964 Special Strike nickel is a nickel that was especially struck with higher pressure than a regular coin, resulting in a sharper and more detailed image. To identify a 1964 Special Strike nickel, you can look for the following characteristics:
High level of detail: A 1964 Special Strike nickel will have an extremely sharp and detailed image. The lines and details on the portrait of Thomas Jefferson and the reverse design of Monticello will be evident and distinct.
Mirror-like surfaces: A Special Strike nickel will have a very smooth and reflective surface, with few or no visible scratches or marks. When you tilt the coin in the light, you should see a clear reflection of your face.
Special packaging: A 1964 Special Strike nickel was not intended for circulation and was issued in special packaging. If you have a 1964 Special Strike nickel, it may be in a protective plastic case or a particular folder that identifies it as a Special Strike coin.
It is important to note that a 1964 Special Strike nickel is quite rare and valuable, and many counterfeit coins are on the market. If you think you have a 1964 Special Strike nickel, it is recommended that you take it to a professional coin dealer or grading service to have it authenticated.
References and sources
The Official Red book: A Guide Book of United States Coins.
You may like: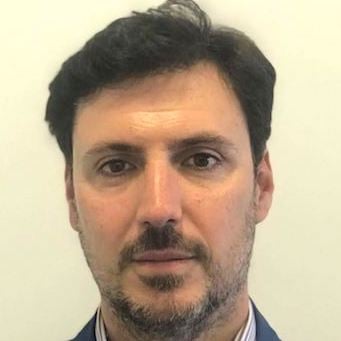 Numismatic collector with a passion for history, particularly Spanish history.
I have a degree in Business Administration and Management and numismatics studies at the
University of Murcia (Spain).