EXTERNAL SOURCES: pcgs.com ngccoin.com coins.ha.com
INDEPENDENT SOURCES: usmint.gov money.org
Ed. note: This article is periodically updated to reflect the current price of most valuable coins.
After 25 years of production the Buffalo Nickel (1913-1938) gave way in 1938 to the Jefferson Nickel with an identical composition, i.e. 75% copper and 25% nickel, remaining to this day.
Key Takeaways
In proof quality the 1941 Nickel PR68 has not reached $8,000 at auction during 2021, nor have the PCGS or NGC graded ones (reference).
Nor do the 1941 D Nickels FS MS68 rise in price but rather their path is downward year by year from the high of $11,400 in 2018; $8,100, $6,900 and $4,920 in 2020; $5,400 and $5,040 in 2021 (reference).
Regarding the San Francisco mint we have the record of a 1941 S Nickel FS for $8,913 in 2006, clearly high for the $2,000 average auction prices we are seeing in the last two years. There is one exception: a rare 1941 s Jefferson nickel auctioned at Stacks Bower that managed to top $4,000 in 2021.
1941 Jefferson Nickels Value
Coleccionistasdemonedas.com Estimated Value of 1941 Jefferson Nickel is:
In average grades can be worth $0.35 or more.
Certain varieties in high grades (MS67, MS68), Proofs, Uncirculated (MS+) or Mint Condition can be Worth until $18,800 (see below).
How to know if you have a 1941 Jefferson Nickel?
In the design made by Felix O. Schlag (chosen through public competition to select models), the bust of the Third President of the United States of America, Thomas Jefferson, can be seen on the obverse side, looking to the left with his hair gathered in a period ponytail. In the legend, clockwise from 7 o'clock appears "IN GOD WE TRUST", "LIBERTY" and the date. The main motif on the back is President Jefferson's residential building, Monticello, with the corresponding mint on the right (in the case of the Philadelphia Mint, this mark does not exist). In legend from left to right and from top to bottom appears 4 lines: "E PLURIBUS UNUM", "MONTICELLO", "FIVE CENTS" and "UNITED STATES OF AMERICA".
Is a 1941 Jefferson Nickel rare?
A total of 300,142,000 units of Jefferson Nickels 1941 were produced among the three mints, the largest coinage of all the dates known as Pre-war Jefferson Nickels. This coin was minted in Philadelphia (no mint mark) at a total of 203,265,000 units, almost equaling the total production of all the previous year's mints. They were also produced in Denver (mint mark "D") and San Francisco (mint mark "S") in quantities of 53,432,000 and 43,445,000 units, respectively. The table below shows the quantities minted by Jefferson Nickels Pre-War, classified by mint.
| | | | | |
| --- | --- | --- | --- | --- |
|   | 1938 | 1939 | 1940 | 1941 |
| Total | 28,977,000 | 130,759,000 | 259,715,000 | 300,142,000 |
| Philadelphia | 19,496,000 | 120,615,000 | 176,485,000 | 203,265,000 |
| Denver | 5,376,000 | 3,514,000 | 43,540,000 | 53,432,000 |
| San Francisco | 4,105,000 | 6,630,000 | 39,690,000 | 43,445,000 |
As for the production of the Jefferson Nickel Proof, it was only minted in Philadelphia during these years, which was also the lowest runs of all. These are the quantities of Jefferson Nickels Proof grades from the years before World War II:
| | | | | |
| --- | --- | --- | --- | --- |
|   | 1938 | 1939 | 1940 | 1941 |
| Units | 19,365 | 12,535 | 14,158 | 18,720 |
Does the 1941 Jefferson Nickel contain silver?
The answer is no. Only during the years of World War II (specifically from 1942 to 1945), Jefferson Nickels were minted with 35% silver with the aim of saving copper and nickel for the war. Therefore, the Jefferson Nickels of the early years of production (1938 to 1941) are also referred to as Jefferson Nickels Pre-War. Throughout its life, the Jefferson Nickel has undergone several modifications. For example, the mint mark was changed, its composition was modified for a few years, the initials of its assayer were recorded, etc. We show below the difference in the location of the mint in two different phases of the Jefferson Nickel.
What should we take into account when investing in 1941 Jefferson Nickels?
As explained above, the coinage year of the 1941 Jefferson Nickel was the highest since the beginning of its production in 1938. Therefore, it is essential for our collection or investment to always look for the highest quality and best-preserved copies of the Jefferson Nickels 1941, whether it is a variant (which we will see some of below) or a Regular Strike or Proof.
Look for the specimens known as Full Steps (FS). See our related posts for more info.
The Full Steps (FS) grade refers to high qualities of certain specimens. These are so high that you can see the exact steps of the Monticello building entrance on the back of the Jefferson Nickels. On these FS's (which are less numerous and more valuable) the PCGS grading company makes no other distinction than giving them the FS's. On the other hand, the company NGC distinguishes within this category 5FS, specimens whose conservation leaves 5 steps of the entrance perfectly visible, and 6FS specimens, which are the Jefferson Nickels with 6 visible steps.
What are the most valuable Jefferson Nickels from 1941?
#1 1941 – PR68 – $18,800
PCGS has only 7 copies graded of  Proof 1941 Jefferson Nickels minted at Philadelphia. The record sale price for one of the 7 copies was reached in 2013 at $18,800. Previously, in 2008, it had been auctioned off at $10,350.
In 2021 we have seen two 1941 Jefferson Nickels PR68s auctioned at $5,400.
#2 1941 D Nickel – MS68 FS – $11,400
A total of 53,432,000 of 1941 Jefferson Nickels were minted at the Denver Mint, so there is no shortage of them at all. However, pieces in high-grade state are very valuable. For example, PCGS has 5 Jefferson Nickels 1941 FS graded to the highest quality, MS68. Of these, the highest value was recorded at public auction by the best specimen of all in 2018 for $11,400. In 2020 several Jefferson Nickels 1941-D FS have appeared in auctions with the following prices.
MS68: $4,920 – $8,100
MS67: $100-156
MS66: $47
#3 1941 S – MS67 FS – $8,913
Jefferson Nickels 1941-S in FS grade are pretty rare and valuable. Despite having minted 43,445,000 units, PCGS only has 348 coins graded in MS65 quality or higher. One copy of the 12 Jefferson Nickels 1941-S FS in maximum graduation, MS67, was sold in 2006 for $8,913. However, since then, no similar coin has been seen in any other piece. In fact, in 2020, MS67s have been sold for a range of $1,920 to $2,703. These prices are much lower than those achieved in 2006.
#4 1941 S/S Large S – MS65 – $1,840
The main difference of the 1941 Jefferson Nickel S/S Large S appears in the mint mark. You can see at the magnified image of the Jefferson Nickel 1941-S above.
There are very few known specimens of this variant so they are very valuable in spite of not being found in high qualities.
The most valuable specimen that has reached public sale was a 1941 Jefferson Nickel S/S Large S in MS65 quality in the year 2010 that was sold for $1,840. Another, but higher quality (MS66) coin, sold in 2016 for $1,175.
#5 1941 Nickel D/D – MS65+ FS – $1,116
Some pieces from the Denver Mint have a very pronounced double minting, especially in the mint mark. These specimens are more valuable than those with a normal mintage because they are more scarce. If, in addition, we manage to obtain a Jefferson Nickels 1941-D/D with Full Steps quality, its value is multiplied. They are so rare that PCGS has only 2 copies, one in MS65 quality and one in MS65+ quality. One of these, the highest grade, was auctioned in 2016 and reached $1,116.
#6 1941 S Inverted MM – MS66+ – $705
This is the Jefferson Nickel 1941-S variant containing the inverted mint mark of the San Francisco Mint. It's rather hard to find, and many experts have concluded that there is no such variant, since it is not possible to explain the error of the inverted mint. In any case, a Jefferson Nickel 1941-S Inverted MM (Mint Mark) graduated by PCGS in MS66+ reached in 2016 a value of $705 at auction. It is the only MS66+ graduate. There is also another coin in MS67 but we have not been able to see it on public sale.
#7 1941 S Inverted MM – MS66 FS – $541
The only copy graduated by PCGS in FS quality was auctioned in 2016 at $541. It belonged to the Steve Strom Collection. Being the only Jefferson Nickel 1941-S Inverted MM FS, if we were to see it again at auction, its auction value would exceed that achieved in 2016.
Valuable errors in 1941 Jefferson Nickels
In addition to the valuable types we have listed above, there are certain minting errors or defects in the 1941 Jefferson Nickel that give it superior value to specimens that may be common or not very well preserved. These include pieces: – Presenting broken wedges (either front or back), that can reach between $100 and $200 depending on the degree of conservation. – With displaced coinage. Depending on the degree of displacement, the legible data of the coin and the conservation, its value can be between $20 and $150. – The so-called "Broadstruck" in which the list has not been minted correctly, whose prices can vary from $20 to $100. – Jefferson Nickels minted on coin dies of other values. The most common but no less valuable coin used is the one-cent coin, whose value is between $700 and $1,400. We have also found it coined on the one dime coin which was auctioned at $940 in 2013. 
References and sources
The Official Red book 2023: A Guide Book of United States Coins.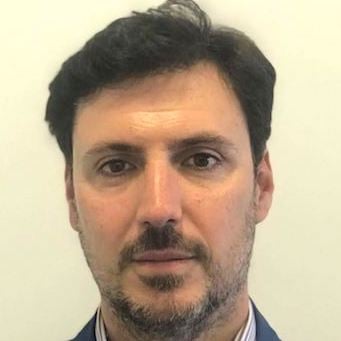 Numismatic collector with a passion for history, particularly Spanish history.
I have a degree in Business Administration and Management and numismatics studies at the
University of Murcia (Spain).