EXTERNAL SOURCES: pcgs.com ngccoin.com coins.ha.com
INDEPENDENT SOURCES: usmint.gov money.org
Ed. note: This article is periodically updated to reflect the current price of most valuable coins.
Coleccionistasdemonedas.com Estimated Value of 1907 indian head penny is:
In average grades can be worth $3 or more.
Certain pieces in extremely high grades (MS67, MS68), Proofs, Uncirculated (MS+) or Mint Condition can be worth up to $63,000.
1907 Indian Head Penny Value
Note: Since the Indians Head Penny or Indian Head Cents series spans from 1859 to 1909, one of the longest running in U.S. history, see our previous article on Indian Head Pennies for an overview of this type of coin.
How much is a 1907 penny with Indian Head worth and what makes it valuable?
Before continuing with the valuations presented by the different types of the 1907 Indian Head Cent we would like to make some considerations that we find very useful for the investment and collection of these coins:
As this is the year of highest production of all Indian Heads, it is very interesting to invest only in the best specimens and with the best possible conservation/grading.
For this task it is very practical and useful that we look very well at key aspects of conservation of the 1907 Indian Head Cent. One of these key aspects are the veins of the feathers of the Indian woman's headdress, the better we can see these details, the better conservation will be. We can also observe the letters of the word Liberty on the headdress and the hair loops at the neck, which usually show the most wear.
Proof values are much higher than the 1907 Indian Head Cent regular strike.
In both Proof and Circulating grades you must always take into account the color or patina present on the coin. Thus you can find these three conditions, which we order from lowest to highest market valuation: Brown (BN), Red & Brown (RB) and Red (RD).
Attached is a photo where you can see, with an example of Lincoln Cents, the three conditions or skids that can have a 1907 Indian Head Cent.
What is the rarity of a Penny from 1907?
The 1907 Indian Head Penny is the year with the highest mintage of the entire series of years of the Indian Head Penny, with more than 108 million minted, specifically 108,137,143. Two years later, this type would cease to be issued forever, being replaced by the Lincoln or Wheat Reverse Cent.
By law, the 1907 Indian Head was only minted at the Philadelphia mint, so we exclude from this issue the Denver and San Francisco mints and we would like to remind you that the Philadelphia mint does not have a mint mark. The San Francisco mint began minting in 1908 with the passing of the Act of April 24, 1906.
What materials are contained in the 1907 Indian Head Cents?
The composition of the 1907 Indian Head Cent is 95% copper and 5% tin and zinc, weighing 3.11 grams with a diameter of 19 mm.
How is the design?
Its designer, James Barton Longrace, decided to manufacture it with certain similarities to its predecessor the Flying Eagle Cent, originally sharing weight, diameter and composition. But due to the high cost of production of the coin because of the price of copper, it was later decided to reduce the weight of the Indian Head Penny to 3.11 grams.
The obverse of the coin depicts a bust of a woman with Caucasian features on the left with a Native American headdress with the legend "Liberty". Around the bust and in a legend starting at 7 o'clock, clockwise appears "UNITED STATES OF AMERICA" and below the date – all surrounded by a graffito and listel.
On the reverse, the central and most important part is occupied by the face value in the letter "ONE CENT" with the presidential coat of arms above it and a crown joined by a ribbon and three arrows, surrounded by graphite and a plain ribbon.
While the 1907 Indian Head Cent was the most numerous of the entire series, the Proof mintage was the lowest since 1878, with only 1,475 units sold in two types of sets.
What are the most valuable 1907 Indian Head cents?
#1 1907 Penny MS67+ RD – $63,000
The RED type is the 1907 Indian Head Cent Regular Strike with more demand and more valued. As we have already mentioned, its high production means that high quality specimens are very scarce. PCGS has 62 specimens in MS65+ grade or higher.
Attached is a table with prices realized in grades above MS65 for the last years 2019 and 2020.
| | | | | | |
| --- | --- | --- | --- | --- | --- |
|   | MS65+ | MS66 | MS66+ | MS67 | MS67+ |
| 2020 |   | $3,840 |   |   |   |
| 2019 | $675-$960 | $1,320-$1,469 | $2,233 | $26,400 | $63,000 |
It was in December 2019 when a 1907 Indian Head Cent MS67+ RD came to sell for $63,000, the highest price ever marked for such a specimen.
As a curiosity we include below a link to the MS67+ RD specimen currently in auction at Great Collections, which will be auctioned on March 28th:
https://www.greatcollections.com/Coin/962799/1907-Indian-Cent-PCGS-MS-67-RD
#2 1907 one penny PR67 RD – $22,913
PCGS has 35 specimens of 1907 Indian Head Cents in grades equal to or higher than PR65 RD (Red).
In quality PR67 RD only has graduated 2 specimens, one of them with the record auction price in 2019 of $22,913. There is no record of the other specimen appearing in public sale.
Of the 1907 Indian Head Cent PR66 RD there are 18 specimens listed by PCGS. We have had the opportunity to see three auctions of these specimens in recent years reaching the following values: $3,840 in February 2021, $2,040 in October 2020 and $2,640 in May 2019.
#3 1907 Lincoln penny PR66 CAM RED – $11,163
With only 3 specimens encapsulated by PCGS in PR66 quality, it is perhaps one of the scarcest and most valued by collectors.
Only two specimens have been seen at auction in recent years. One of them from the ESM collection was auctioned in August 2019 for $5,040.
The record valuation for a 1907 Indian Head Cent PR66 CAM RD specimen took place in October 2017 where it fetched $11,163 at auction.
#4 1907 PR67+ RB – $10,800
Censored 92 specimens in PR65 grade or higher by PCGS the 1907 Indian Head Cent RB is less valuable than the RD, but in higher grades it can also sell for 5 figure amounts.
In 2019 several specimens of the 1907 Indian Head Cent Proof RB were auctioned at public sale. In PR66 quality a PCGS specimen fetched $3,360 and an NGC specimen commanded $2,640.
In PCGS's PR66+ RB graduation, also in 2019, one specimen was sold for $2,174.
But the top price paid for a copy at PR67+ was $10,800 in November 2020.
#5 1907 PR67 BN – $5,581
The 1907 Indian Head Cent Proof Brown is the least demanded of the three different color patinas, which is why it is also the lowest rated.
Suffice it to say that a PR67 specimen of NGC reached in 2013 the maximum price of $5,581; and 10 years earlier, in September 2003, this same specimen sold for $5,520. In other words, its price has not experienced variation in 10 years.
#6 1907 MS66+ RB – $1,275
Prices for 1907 Indian Head Cent RB are not as high as its RD sibling but you can still take advantage of demand in higher grades, at MS65 or above.
In recent years, auction prices achieved by specimens at MS65 PCGS have ranged from a low of $156 in 2018 to a high of $210 in 2020.
In MS66 graduations we have a floor of $578 in 2018 and a high of $688, also in 2018. Since that year the 1907 Indian Head Cent RB MS66 prices have done nothing but drop: $432 in 2019 and between $430 and $400 in 2020.
The highest value achieved by an RB specimen is $1,275 at MS66+ graduation, only two specimens graduated by PCGS, in 2018.
#7 1907 MS66+ BN – $561
PCGS has no specimens graded above MS65. In the past, 2020 year prices for the various grades of 1907 Indian Head Cent BN ranged from $62 for an MS63, $80 from an MS4 and $111 in MS65.
The top price for a BN specimen was for a coin graded by NGC at MS66+ that sold in 2020 for $561.
Are there any valuable 1907 Indian Head cent variants?
There are variants recognized by the grading companies (TGP) of the 1907 Indian Head Cent for all three conditions: Brown, Red & Brown and Red, consisting of obvious double minting especially in the date digits. Although it is also observable with a magnifying glass in other elements such as the edges of the graphite.
The following photos show some examples of double minting known as RPD (Repunched Date).
It is important to observe any 1907 Indian Head Cent coin in case it could be catalogued as a RPD variant, since they are very scarce variants in the market and their value can be multiplied by 4 times the value without a variant.
Of course, for the RPD variants there are also the three color conditions in patina and those that we can include in RED condition are also more valuable.
References and sources
The Official Red book 2023: A Guide Book of United States Coins.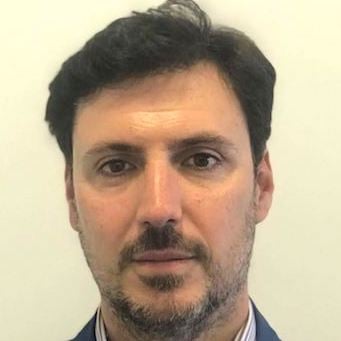 Numismatic collector with a passion for history, particularly Spanish history.
I have a degree in Business Administration and Management and numismatics studies at the
University of Murcia (Spain).