EXTERNAL SOURCES: pcgs.com ngccoin.com coins.ha.com
INDEPENDENT SOURCES: usmint.gov money.org
Ed. note: This article is periodically updated to reflect the current price of most valuable coins.
In 1958 the production of the legendary Wheat Reverse Penny ended, changing the reverse design for the following year.
Thus, in 1959, on the occasion of the 150th anniversary of President Lincoln's birth and coinciding with the 50th anniversary of the first year of the Wheat Reverse Cent, President Eisenhower authorized the modification of the Lincoln Cent design.
​1959 Lincoln Cent Value Chart
Coleccionistasdemonedas.com values the 1959 Lincoln Memorial cent:
in grades below MS63 between $0.2 and $2 for Philadelphia and between $0.3 and $5 for Denver.
in grades between MS63 and MS66, the 1959 Lincoln cent in Philadelphia can be found between $5 and $30 and the one in Denver between $8 and $50.
For higher qualities we recommend reading the following article to know their values depending on the graduation.
Note: At the end of the article we detail valuable and sought after 1959 Lincoln cent errors that we have seen at auction during the year 2021 and that we have decided to include in this article because of their importance.
​What are the 1959 Lincoln Cent like?
The Lincoln Cent now featured on its reverse side the image of the Lincoln Memorial designed by Frank Gasparro. The obverse, on the other hand, retained the original 1909 design by Victor David Brenner.
This first year of the 1959 Lincoln Memorial Cent was produced at the Philadelphia and Denver mints.
​What types of Memorial Cent are there?
Most pieces were struck by 2 U.S. Mints:
Philadelphia mintmark (P)
Usual on this type of coin and proof version, Philadelphia production was divided into Lincoln Memorial Reverse Penny Regular Strike (for circulation) totaling 609,715,000 regular units and 1,149,291 proof quality units.
Both this year 1959 and 1960 (whose total proof production was 1,691,602 units) which were the first years of production of the Lincoln Memorial Cent were also the years with the lowest production of proof units. In fact the following years, 1961, 1962, 1963, 1964…, production exceeded 3,000,000 units.
Denver mintmark (D)
Mintmark can be seen on the obverse under the date. This mint strucked a total of 1,279,760,000 units destined for circulation.
​Price evolution of the most valuable 1959 lincoln cent
In order to know the valuation of the 1959 Memorial Cent, we have reviewed the sale values and auction auctions of the different types and mints during the year 2021, in order to show you the most updated price possible.
The following is a list that may be useful for the investor and collector:
​#1 1959 D Lincoln Cent MS68 RD – $6,999
It is very difficult to find a 1959 D Lincoln Cent example in grades above MS67, but during 2021 we have seen two examples at auction.
Of the two specimens the one that reached the highest value was this Denver RD specimen encapsulated by NGC and graded in MS68 that in eBay auction reached the record of $6,999.
In February 2021 we saw another copy of the 1959 D Lincoln Cent graded by PCGS in MS67+ RD that was auctioned at Heritage Auctions auction house for $2,640.
For interested investors we inform about a 1959 D Lincoln Cent MS68 RD that will be auctioned by the Great Collections company on 30/01/22 (see auction).
​#2 1959 Lincoln Cent MS67 RD – $528
During 2021 two examples of the 1959 Lincoln Memorial Cent in MS67 Red (RD) grade have appeared at auction. The one that achieved the highest value of the two was the one that appeared at the Heritage Auctions auction in August 2021, reaching a value of $528.
Another specimen in identical grade appeared at auction from David Lawrence in December 2021 and sold for $375 (source).
Value warning: downtrend of 57% of 2016 value in 4 years.
As a curious fact to keep in mind we have reviewed values achieved by the 1959 Lincoln Memorial Cent graded by PCGS in MS67+ RD in recent years and the price trend has been downward from $5,887 in 2016 (peak price achieved by one of these specimens) to $5,040 in 2019 and $2,520 in 2020.
​​#3 1959 Lincoln Cent PR68 DCAM – $372
They are very scarce specimens in high grades, from PR67 and above, of which we have seen several specimens at auction in 2021.
The highest auction value in 2021 was for a 1959 PR68 DCAM Lincoln cent DCAM auctioned at Heritage Auctions in August that went for $372.
The previous year, in 2020, two PR68 DCAM graded specimens were auctioned for $324 and $456.
On the other hand, in PR67 DCAM quality in the month of August also at Heritage Auctions we saw 3 specimens that were auctioned at $126, $156 and $252 (source).
​#4 1959 Memorial Cent PR69 RD – $168
In proof quality, nearly 1,150,000 1959 Lincoln Penny issues were minted at the Philadelphia mint.
The top price achieved in 2021 for a 1959 Lincoln Cent proof piece was for an NGC grade of PR69 (maximum grade) RD that was auctioned for $168 in September at Stack's Bowers auction house.
Also at Heritage Auctions' May 2021 auction, two other specimens graded by NGC at the same level as the previous one went for $168 and $144 (specimen 1, specimen 2).
#5 1959 Memorial Cent D/D/D/D RPM MS66 RD – $109
The designation 1959 D/D/D/D RPM refers to 1959 Lincoln Cents whose mintmark (Denver = D) is struck several times in the manufacturing process.
The highest grade PCGS gives this type of 1959 D Lincoln Penny is MS66 and during 2021 several examples have appeared at auction ranging from $74 to $109, all at MS66 RD and RPM (Repunched Mintmark).
Example of $109 coin from Heritage Auctions
In January of this year 2022, a 1959 D/D/D/D RPM MS66 RD specimen has already been auctioned at Heritage Auctions which has far surpassed the highest value recorded during 2021. Specifically it has been auctioned at $192, a revaluation of almost 100% (source).
​#6 1959 Lincoln Cent PR68 CAM – $69
Finding 1959 Memorial Cents proofs in grades above MS67 CAM is a difficult task but can be quite profitable.
However, we are not particularly optimistic given the valuation of the NGC 1959 PR68 CAM graded specimen that was auctioned last year at Heritage Auctions and fetched $69.
And this is because specimens in the same grade by NGC had also been auctioned in 2020 in a price range between $95 and $168. Most of those specimens exceeded $100 and only 1 was at $95.
The trend in the price of 1959 PR68 CAM counting the years 2020 and 2021 does not invite us to invest in these pieces until we see a clear trend and we can count on more auction sales.
​What value can 1959 lincoln cent errors achieve?
​#1 Error 1959 Lincoln cent minted on 10c coinage
This error corresponds to a 1959 Lincoln cent mintage on a blank coin blank intended to be used for a coin with a face value of 10 cents.
An NGC-graded specimen in MS63 reached an auction value of $3,900 in 2021 (source). In MS62 by NGC a $1,500 auction value was seen.
​#2 Error 1959 Lincoln cent Off-center
This error is very common and consists of a displacement of the coin's coin blanks at the time of minting, which causes part of the obverse, reverse or both to be displaced from the coin.
Tip: The more the mintage is displaced with respect to the center, the more valuable the error will be, but as long as the coin is recognizable. That is, it is valuable, but only if the date and mint (or lack of mint, which in this case would be Philadelphia) of the specimen can be seen.
In this 2021 the highest price achieved for an off-center mintage issue was for a 1959 Lincoln Cent in MS64 BN from NGC belonging to the Don Bonser Coin Error Collection with an 85% offset on both obverse and reverse, barely showing the last two digits of the date.
This specimen fetched $1,620 in March 2021 at auction at Heritage Auctions.
Another 1959 Lincoln cent with a 15% off-center graded by ANACS as MS63 RB and also belonging to the Don Bonser Coin Error Collection achieved a price of $132.
However, a 1959 Lincoln Cent with no pedigree and NGC grade MS61 RB but with a 40% higher off-center than the previous one, exceeded the value, reaching $660.
References and sources
The Official Red book 2023: A Guide Book of United States Coins.
Other posts about Wheat pennies you may like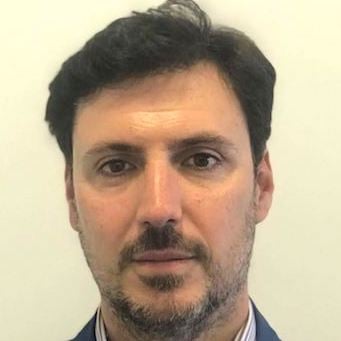 Numismatic collector with a passion for history, particularly Spanish history.
I have a degree in Business Administration and Management and numismatics studies at the
University of Murcia (Spain).